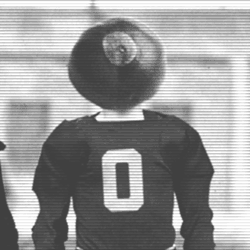 Brettwalt1
---
MEMBER SINCE January 10, 2019
Recent Activity
This article is badass. Well done sir, and thanks.
I saw that yesterday. Nice call broseph!
Yep, my HAHAHAHAHA at irony/karma was so horrible. Go look at the comments farther down below mine, those are some of the people you should be trying to give fan lessons too... Just as a reminder, Tathan talked trash to our CURRENT QB, and left on a bad note. I'm not on other teams message boards giving buckeye fans a bad name. Unfortunately, you have no cue who I am or the way I represent the Bucks, besides a few HA's.
Well, now it has. Go Bucks!
You took my laughter way out of context bub. I was laughing out of the irony of his tweet towards Fields. I wanted him to start to see how he would do. I found it funny that he put his foot in his mouth. Take a chill pill bromigo, no hate was intended.
What a great game. GO BUCKS!
I love seeing Gee getting the respect he deserves!
I would say Fleming wants to join a loaded WR room for 3 reasons. 1. It's a Ryan Day offense coming off an amazing year. 2. He knows he has Fields and Miller throwing to him. 3. The relationships with the other recruits (mainly the WR's). Oh, and there's that ex NFL Brian Hartline guy.
You hit the nail on the head sir.
That's what happens when 3 of the top 5 are D line and you send your whole D Line to the NFL the year prior. Kind of like our WR situation...
Looks like someone decided to "stay woke" as the kids say it these days. Love it!
Did you read the article? That's exactly what they did.
I don't see Georgia on Murphy's top 10. Am I missing something?
Meh. I was loving the QB/RB double commit. Best of luck to him, but I'll settle for Milton :)