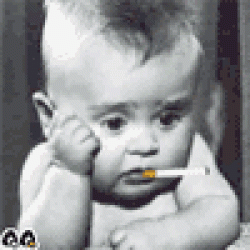 Breakawayspeed
---
MEMBER SINCE February 09, 2011
Favorites
SPORTS MOMENT: 85 yards thru the heart of the South.
NFL TEAM: Browns
NHL TEAM: Blue Jackets
NBA TEAM: Cavs
MLB TEAM: Indians
Recent Activity
They have started their revenge tour early this year.
My Father ..may he rest in Peace, was stationed at Pearl Harbor ( Hickam Air Field) when it all went down. I could never get him drunk enough for him to describe what he saw and felt. He later saw close quarters action at Guadalcanal that was just as traumatic. He was just 18 at the time and the experience wasn't easy to forget or put behind him.
My aunt said it best, " I've shed a thousand tears over what that war did to Ronald." Thanks for your service Dad
Pat is not a clutch coach in any way ,shape or form. I have watched his teams lose many close games with comfortable leads often over the years. Not expecting a close game but we should win by three scores or more. Would like to see a B10CG win of epic proportions! .
We are THE OHIO STATE UNIVERSITY . WE don't quit! (except for cable tv)
54 years and counting since the Browns won a NFL Championship. Running out of time until I see another.
Hopefully, but our preparation for the other teams best playmakers has been piss poor so far!
Some of the comments here are way over the top whinny! Reads much like Black Shoe D's Now that team has problems!
We Akronites are obsessed with speed!
I don't know about all these big plays being a problem. I do know that for two years in a row we needed to stop a PSU team from scoring in the final minutes of the game and our boys got the job done!
Make our gunslinger QB into a RPO clone? No thanks. Running backs ..OK but not Haskins
...and I got sleepy and went to bed after the 8th inning!
You may be correct ….I don't recall a replay with a close up view.
So much moola being tossed around. Once again proving that the players are getting shafted. How ZS could work without a contract is puzzling too.
Ohio State's lowlight was losing its best player to an uncalled and weaponized hold.
Shoving our hero to the ground with both hands in the middle of his back is always called....not! This had to be the worst no call of the game... not the reversal of the targeting call.
Not to downplay the issue but it usually does take some time for a defense to read and react as a unit. I have confidence that improvement will take place as we go along.
Time for Mr. Wade to step. Expecting him to provide us with a six pointer via the interception!
I recall he made a sudden impact stop on a OSU ball carrier Saturday. That's all I needed to see! Get that man some burn.
It's simple. ND's QB does not pass the eye test. Ours does.
Sounds like your the Judge, Jury and Executioner. How sure are you that you have all the facts?
I spent many a Thanksgiving morning watching the Akron City Series High School Championship games at the Rubber Bowl. Nothing like watching a muddy..(if not bloody) game at 10:00 am and then going home where Mom was ready with a delicious Thanksgiving dinner. Great memories for sure!
Also the Browns used to play exhibition games against the Steelers there in the 1950's. The Browns would generally wipe the floor with them in those days!
At this point, it is not too difficult to imagine the Bucks will still be a run-first offense despite Haskins passing abilities. 60 percent run vs. 40 percent pass being the ideal. My only question is will Wilson use Haskins passing to set up the run or vice-versa with Weber and Dobbins runs setting up the homerun pass. Either way, I hope to see some offensive aggression in the pass game. Our guys should be able to catch more catchable balls that are on the money!
Your as young (or old) as you feel. I'm almost 70 and just bought a new Ford Taurus SHO. Man, that car has taken me back to my misspent youth!