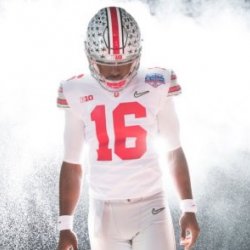 BraxtonBarrett5
---
MEMBER SINCE October 17, 2017
Recent Activity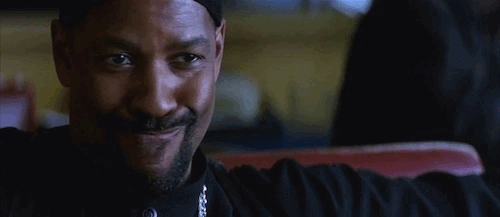 Worth noting Tad's family is very close with Drake Maye's.
Hi Everybody,
I know Evan Pryor personally, I went to that high school, and I've been around that football team and it's coaching staff daily. The high school itself is definitely a melting pot of a lot of different people and beliefs. The kid who posted the video that sparked all this, I actually had a class with a few years ago. I'm not sure if some people just feel they're invincible and therefore feel like they can do whatever they want, but it's definitely a theme that is common throughout the school. This being said, Hough (his current and my former school,) definitely has some of the most caring and understanding faculty that I've experienced. This is a common theme throughout the coaching staff of most sports at the school, and within the classroom. If you've been paying attention on Twitter, the assistant coaches from the football team, the Head Coach, the Athletic Director, his teammates, and multiple teachers have applauded and openly supported Evan for doing this. Also, Evan isn't the only one on the team who threatened to sit out either. Curtis Neal threatened to as well, he's got a decent chance to end up as a five star by the end of his recruiting cycle. There are a few different players who share the same sentiment Evan does.
Evan went on a live stream a few days ago with the Charlotte Observer and made the comment that he doesn't believe that he'll have to sit out this year and that he's already spoken with his Athletic Director and Principal to help develop some necessary steps to improve on problems. He also mentioned his goal wasn't just to make things better at his high school, but throughout the state as well. Hopefully I could provide some brief insight on this, thanks.
Sent you a friend request from scrblled, Miamisburg
Hey man, I lost access to my o TacoMaster o account unfortunately, is there any chance you could send the invite to "scrblld" instead? That's a second account I made a long time ago. I appreciate it and sorry for the extra trouble lol
Is that what happened? I've been trying to log into EA servers all day on ncaa 14 and I haven't been able to. I even filled out a support ticket about it lol
o TacoMaster o
I'll take Texas if that's cool. Also those are O's, not zeros
Just sent in an application. I love the old college football games so much haha.
Pryor has said privately he's ran a 4.3 before. Ran a 4.42 in a camp last year in Alabama.
Pryor has said that he's ran a 4.3 in the 40 before as well.
Cool video to watch at this link, and in the article that goes along it's mentioned he ran 4.42 in a camp in Alabama
https://www.charlotteobserver.com/sports/high-school/article235758297.html
And look at what Mallard Creek played out of conference compared to Hough.
And keep in mind that Pryor is doing that against possibly the toughest schedule in the state outside of what Mallard Creek played. A few of those teams have more than a single D1 prospect.
Over on rivals the rumor was floated that fields went 4.3 between some of the insiders over there
A few days ago Nevada said "Shaun Wade coming back will be huge." Nevada is definitely a credible source and is extremely tuned in, but who knows if he's hinting that he'll be back, or is just kinda saying it would be huge IF he did come back. Anyways thought I'd share. Some awesome content over at Rivals if you're interested.
Here's the link to where he said it:
https://ohiostate.forums.rivals.com/threads/a-couple-players-announce-their-return.102719/
Nevada just gave the ==== on Stroud. Translation: He's a Buckeye.
https://ohiostate.forums.rivals.com/threads/the-absolute-latest-on-cj-stroud.101738/
After thanksgiving but before the conference championship game
i know pryor personally, PSU is a big player in his recruitment. his older sister goes there as well
Pryor hurt his shoulder the other night, sounds like the doctors don't want him to play but he believes he'll be out there Friday.
I'm friends with the Joe Gibbs' family. The two oldest sons Jackson and Miller play at App. St which is kinda cool.
Sending everyone prayers from NC.
Who's the big guy in the red shirt standing close to the camera, lined up behind the nearest DL in that video with Larry Johnson?