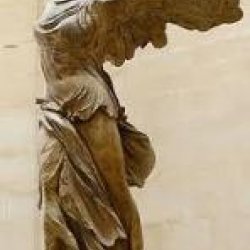 Brashbuck
---
Member since 07 October 2012 | Blog
Recent Activity
Hopefully both teams enjoy their cute little exhibition game played at the kids table.
Can you make this in a tri-blend like 85 yards...?
TTUN defense was historically good in 2006 - until giving up 42 in The Game.
if all you have is a hammer, everything looks like a nail. And Mark May certainly is a tool.
#BeattheHokies
The new standard after Year 3: 38-3, no regular season B1G losses, and a National Championship. Anything less is underperforming as measured against UFM. Because, remember, at TTUN, it was all coaching, the recruiting was there.
Good luck with that Jim. LOL.
I found this link on a 24/7 Board but it was attributed to an 11W reader:
https://docs.google.com/file/d/0B_FxCnv3SiHUQTZJTTdjMzJSbDA/edit?pli=1
It's a huge file, but once downloaded is easy enough to convert the .pdf to a .jpeg, then upload to a printing service. I used Vistaprint, and the result was pretty terrific, clear and high quality. Am waiting to get it back from Michael's where it is being framed ...
As I mentioned on a 24/7 Board, I have a poster from the Dispatch from the 2002 championship season with covers of the Dispatch sports pages following each game that season, finishing with the one that says "CHAMPS!". This is the PERFECT compliment to that one.
31-24 seems to be the Buckeye score of choice. I'd take that five more times!
Aside from last year's miracle run (the Burke shot against Kansas, etc.), what in Beilein's record makes anyone think he is a championship coach?
I have no idea what the facts are in this case. But, in all seriousness, the level of self-policing for TOSU and the B1G as compared to other schools/conferences (e.g. LSU/SEC) really does result in an unlevel playing field. Throw in oversigning as well. It's akin to baseball with the haves and have-nots, with the have-nots occasionally getting a day in the sun but in the long run the odds are stacked.
Bruce Hooley has never done or said anything that is meritorious of any Ohio State fan's attention.
Ramzy, BTW, forgot to add to my post above, following your tweets has become a required part of my college football experience. You are The King of Twitter!
Ramzy, you make a powerful point that I hadn't considered until I read your column - this really is a likeable team. Yes, I would probably root for the Manson Family if they wore the S&G, but it is really easy to like this set of coaches and players.
As to the rest, really, it comes down to what is ultimately the point of playing the games. I continue to believe the point is winning, in whatever form that may take. If I wanted to watch a game where beauty, style or aesthetics were integral to the outcome, I'd watch figure skating. If Jim Furyk shoots 59, no one cares that his golf swing makes it look like he is weed-wacking the lawn. TOSU has done a lot of winning, and that works for me.
Exactly what we're doing - staying downtown and taking the purple line to Evanston. Great poster!