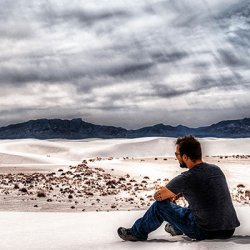 braneli
---
Ohio (via Columbus, OH)
MEMBER SINCE August 13, 2014
I'm Bran – Travel writer. Photographer. Life-long OSU fan – alumni 2006.
Favorites
SPORTS MOMENT: OT in the Championship, January 2003. Update: AND the Wisconsin beatdown 2014!
COLLEGE FOOTBALL PLAYER: All who play with heart.
Recent Activity
What if the stadiums play crowd noise during filmed games?
Next to drop... the Olympics.
Raise hell Gene. Fucking cheating Bastards
Fucking cheating pieces of shit
LOL yeah right. They always think too low of Holtman and co
I agree that your top 10 is the most logical. Props.
You should be the one that's getting paid.
But then again, money skews the logical mind and dulls the mind's sharpness, as Dodd has proven here.
Is he trending away? Two big 247 recruiting writers put cloudy today
Constantly loud home crowd. I love the idea of a consistently raucous crowd that makes every damn play hell for the opposing team.
LOL name calling? You're an idiot sir.
But to respond, all the same... Yes, I did, but then he acted like a total douche after he left. My allegiance is not permanent to those who spurn a school that gave them their career successes.
I see that one down vote... Texas Tom still out there trolling beneath the surface.
Blame the targeting rules... Less violent = less excitement. Don't get me wrong, I understand why they did it. I agree sometimes, but I also see a major difference in the excitement while football is being played. Hate me if you want, but humans are a little bloodthirsty. *shrugs
Wait, Jarrett is still an option?
I do like that his decommit image is all scarlet and gray... ;)
Noon games. Woof. I miss a good 3:30 game time.
Coming back for seconds. Bahaha
Hope it drowns in the depth chart. Best of luck anyway
Sigh.Fine. fine fine fine
Google First Row Sports, beware of ads/popups.
Bring it on. I don't think UFM will do things the same way a third time. Besides this year's offense has the potential to be far greater than past renditions.