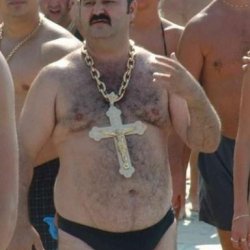 Brah Zhole
---
MEMBER SINCE August 23, 2018
it involves meat, cheese, and the pumping of the fist.
Favorites
SPORTS MOMENT: Rocky
SOCCER TEAM: Azzuri
Recent Activity
Stopped reading at 'Terrapin Knights', brah.
assuming it only went down from there...
He wanted to be 3 hours closer to home.
That's gonna leave a mark....
he also owned Spice, Park and Sugar at one point as well as that Taqueria/Mexican place, and that beer bar in Short North, Pint. And I believe he's doing a hotel. His first purchase was actually the tanning salon above Not Al's on 15th back in the day. Crazy how you just keep growing from one thing to the next. Corso is a straight up great person.
I've known Chris Corso since my freshman year at OSU. As long as he's not leaving town (and he's not), the restaurant will be fine.
Most of what Chris touches turns to gold.
And Chris even once saved the ass of a RB making a mistake in a bar......
I'm not so sure they "overpaid" because he brought them out of the dark when there was seemingly no light. There's value in that. Is he the best coach? No idea. Average recruiter, and that hurts his on-field record against the best. If he doesn't start keeping kids home he won't last. Really needs to find a dynamic QB.
Gotta tell you, a Clemson commit woulda been worse than a Penn State commit. Not sure I could have stomached that.
SO BUMMED!!!!
Figured it out. Michigan is Cooper Manning.
So confused...who is the 'little brother'?
'You're either good at football or you're over here.'
Sounds like someone was over here.
Totally. Liking feminists and/or being one is apparently both an ok and bad thing.
Let him become the next David Bahktiari.
Whats wrong with the brahbservation? It's the least diverse place I've ever witnessed! Kid is clearly happy in the mountains
Quinnen was arguably the best player in draft and played as much
my ex went to school there. gorgeous place. lotta white folk.
Matta recruited better players, and there's something to be said for that. But Beilein is the far and away better in-game coach, who also coached players up better than Matta ever did.
I think Beilein is one of the best college coaches of his era, and they're never going to have another coach like him.
On the contrary, we will have better coaches than Matta.
He's not a post guy in the slightest.
This kid rises straight up on his jumper, and shoots beautifully.
I get the sense he's at worst Robbie Hummel.
We've got a winner.
Tai Streets > Springs
That's the one. We were winning the title.
Although, Biakabatuka game was rough.
Slip slidin away...slip slidin away...you know the nearer your destination the more you're slip slidin away...
Murray measured at 5'10 so he must be lucky
go watch jones vs Clemson. Every throw made. Worst receivers you'll ever see.
I'll bet you right now that guy doesnt' end up being the best tackle in this draft.
All you guys never want to hear it, but I've been down on Haskins as well (not in sum total). I said I believed Murray was better a long time ago, and I also think Jones is currently better (relax, I know...).
Here's the rationale:
Putting aside all of Haskins obvious positive traits, he has glaring negatives. He doesn't move well WITHIN the pocket, and once he has to move he doesn't reset well at all. People say you can learn that. I'm not sure you can. Derek Carr sure hasn't. It's innate. Murray is one of the best I've ever seen at doing it, as is Russell Wilson, Big [Nope-not-here], Rodgers, etc. Matt Ryan is DECENT at it. Can Haskins improve? I don't know.
He throws A LOT of balls behind players because he aims. Not on the long stuff. There he's pretty outstanding. Sideline throws are awesome. But the crossing routes are quite often not the best. Plus, his back shoulder and tight window throws are still unknown because rarely did we have a single player doublet teamed.
Bottom line, his short term touch is still an unknown. That can improve.
I won't get into why I like Jones because I don't want peoples' heads to melt like a peanut butter Buckeye on a summer's day, but bottom line is I would have taken him before Dwayne.
If Dwayne stayed one more year I think he would have been picked #1 overall, and I still think Tua blows.