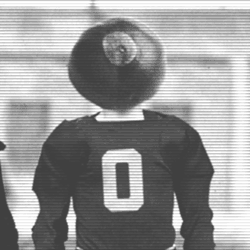 Bradychoke
---
Member since 06 August 2013 | Blog
Recent Activity
Walter Cronkite with Breaking News he is not!
All students have to sit out 50 percent of competitions. I am a high school coach. Used to be public to private the whole year, and private to public was no sit out at all with a bunch of exceptions in between. Ohsaa got rid of exceptions and streamlined the whole process.
You just made my brain hurt with that conundrum. Is there an option c?
As a crew (and TFC fan, long story) I was excited to see the win, although that red card was trash on the refs part. Spot on about jozy, I think he missed his calling as a line backer where he would only have to go all out for seconds at a time.
Ya. Our coach won a state championship. Good bet he knows soccer. But you are right that 75% don't know what real soccer is.
http://www.usyouthsoccer.org/assets/929/15/NC1995.pdf
He was not a snickers MVP. http://www.usyouthsoccer.org/assets/929/15/NC1995.pdf
he was not good at soccer. Period.
The fact that you called it a traveling team reinforces that you know nothing about soccer. "Club" soccer is generally regarded as better soccer than HS. The fact that you barley played in highschool and a lot on your "travel" team suggests that you played on a terrible highschool team and worse "travel" team.
He wasn't that good at soccer. He barely played on our highschool team. He saw mop up minutes all the time on our state championship team. Not trying to bash him, just setting the record straight.
Nope. This is officially the death kneel for all sports not named football. Instead of legislating fairness, maybe administrations should focus on better schooling, facilities, coaches. There are very few schools that actually recruit. Case in point Kyle, you tried to make the point that schools recruit wide swaths of land. Um. Columbus catholic schools are divided up based on feeder schools. Desales can't pull from Dublin. Watterson can't from Westerville. Desales is struggling to put together a jv football team that's competitive. Their soccer team who won a state championship 3 years ago won't have a jv team at all. Please stick to college football. Your ignorance on this matter is astounding and it's obvious you have an axe to grind.