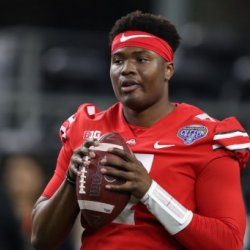 BradHall114
Cincinnati, OH (via Columbus, OH)
MEMBER SINCE December 19, 2018
Former occupant Bradley Hall dorm 114, OSU Alum class of 2015, JT Barrett Truther.
Favorites
SPORTS MOMENT: Sugar Bowl vs Alabama
COLLEGE FOOTBALL PLAYER: Dwayne Haskins
NFL TEAM: The Cleveland Browns
NHL TEAM: CBJ
NBA TEAM: Lebron James
SOCCER TEAM: Chelsea / Columbus Crew
Recent Activity
Protect Myles At All Costs.
How many more losses to Michigan would a 1998/99 Natty have bought John Cooper? Does Andy Katzenmoyer go on to win the Heisman?? How much time would I have saved trying to rewrite history in NCAA Football 2005???
Damn that Nick Saban lmao
Ah yes, cutting the players into the vast profits they create for their institutions with their labor and likeness will bring the fall of Western Civilization as we know it.
Somebody over at Homage needs to get on making that eaux hi eaux for Jeaux shirt more widely available!
Please keep the Cardale slander off of this forum.
Writes the Wednesday column about which bourbon you should drink and when.
I am wondering how much this captaincy is based in not wanting to demote Borland after being captain last year (truly a dick move), or if he is actually out-shining the other LBs on the practice field and locking down his starting spot. May be selfishly, I would like to see young Teradja get his shot in the middle.
OK after listening to that Justin Fields B1G interview I'm changing my vote to Garrett Wilson as the breakout star. That boy JF has really been spilling the tea during these interviews and you love to see it.
Do you think it will be more balanced, run heavy or pass heavy? In my mind, If Urban is the coach it's run heavy, but with Day, I see pass heavy with run as more of a change up especially without an established H-back.
In Ryan Day's Fun and Gun offense, I would give him pretty good odds. I'm really stoked to see Fields throw.
I agree with everything you're saying. My pushing of DMC is 1/2 joke and 1/2 attempt to will it into being using sheer positive energies :P. We'll see how it turns out
Right on, good for him and us!
Nebraska would also be a quality win if they are B1G West champions...
Also, Tim May has unretired???
There's oodles and oodles of talent all over the field. We believe in competition and I can't wait to see who rises to the occasion!
Also, who of all the players do you think is poised to have the biggest breakout year and why is the correct answer Demario McCall???
Absolutely here for the Ryan Day trademarked 5 o'clock shadow. The 31st can't come fast enough!
With the B1G seemingly on the rise (especially the West), the 3 tough back-to-backs, and playing the presumptive B1G champ (LOL) in Ann Arbor, this season's schedule does appear more challenging than those of recent past. But, as other 11W articles have pointed out, the talent is there and the young pups are ripe for a major coming out party at several positions. In regards to football marathons, my question for Ryan Day is this: What has he learned from Urban Meyer's failures to take care of lesser B1G opponents on the road in the middle of the season? What will he change about his preparation and tactics in these match ups to ensure we are not crying into our wheaties for the third straight B1G Championship Sunday??
In 2011, Gene Smith should have just completely packed it in, taken the bowl ban and given Braxton the red shirt. Imagine the next year the 12-0 Bucks taking on a catfished Notre Dame team for the national title and Braxton gets a proper head to head QB competition vs. JT in 2016. If only, if only.....
I still remember seeing QB#10 on the kick return depth chart on like NCAA Football 2003 or 2004! LOL Still get chills watching the Ginn-Smith highlights from 2006, probably the OSU team I loved the most and it all ended in tears at the hands of Urban Meyer and I'm still not over it. I imagine an All-Tressel vs All-Urban would probably end in a similar fashion. The talent is just a whole other level
Until UofM takes anything from us on the field, it's hard for me to see Harbaugh as anything more than a puppy dog. He was supposed to be UM's Urban Meyer, coming back home to the dream job at the old alma mater in hopes of restoring the program to its rightful position among college football blue bloods, but truly he's only turned out to be the perfect heel and cartoon villain for the rivalry. And the best part is they're calling to give him a lifetime contract in Ann Arbor despite the losses and the milk and the matching block M sleeping bag and onesie pajamas. You absolutely love to see it.
I also loved the line about the Varsity Club Intelligentsia... Can't wait to be shoulder to shoulder with you all there with beers and takes in hand in a little over a month!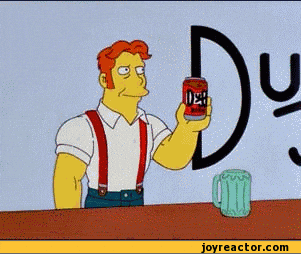 The reason for the CFP heartbreak the last two years has been the devastating losses to bottom feeding B1G West opponents. If those losses are by a last second field goal or other late game shenanigans, I think it would be extremely difficult to put Georgia in ahead of us as the SEC's second team in 2017-2018 and certainly puts us in ahead of Notre Dame last year. Freed from Urban's refusal to make in-game adjustments and blatant nepotism, I think Ryan Day gets us over the hump!
I would give you a helmet sticker if only this website deemed me having enough clout to do so.
The offensive skills are pretty even I think. Dan may have 4 of 6 top O-linemen, but I give Colin the edge overall on offense. Having Fields provides escapability that can conceal some shortcomings of his O-line. On defense, I think they are pretty even except that Warner and Borland are liabilities until proven otherwise on the field in the new scheme. I think Fields, JK and co would run circles around them despite the strong D-line and secondary, so I'm taking Colin over Dan by around 10pts.
But more importantly... PLEASE EXPLAIN WHY DEMARIO MCCALL WENT UNDRAFTED?? This is his year to shine :P
BRING BACK NCAA FOOTBALL, YOU BRUTES!!!! @EASports