BradentonBuck
---
Bradenton, FL (via Van Wert, OH)
MEMBER SINCE November 07, 2016
Favorites
SPORTS MOMENT: 2002 National Championship Game
COLLEGE FOOTBALL PLAYER: Ted Ginn II
COLLEGE BASKETBALL PLAYER: Jon Diebler
NFL TEAM: Dallas Cowboys
NHL TEAM: Columbus Blue Jackets
NBA TEAM: Cleveland Cavaliers
MLB TEAM: New York Yankees
SOCCER TEAM: HUH
Recent Activity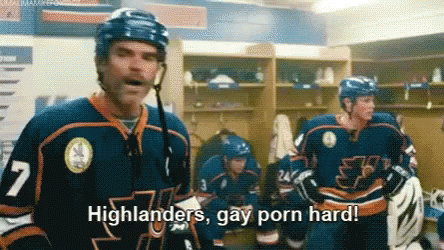 Why does King Kong have big nostrils??
Because he has big fingers.

I'll be here all week.... don't forget to tip your waitress
that's good shit there love that stuff.

thanks for posting Linga
"Kindly go fuck yourself."
remove the "kindly" and I agree with everything else you said.
I would think it would be good for recruiting as well. Good all the way around
Chain I have to say Donatos. I love the cracker crust and the pepperoni is killer.
The OP mentioned Beer Barrel in Lima OH (now one in St Mary's I believe) but it is extremely good. The cheese is soo gooey and good.
Van Wert, OH - Wild Willy's is very good pie but an even better Stromboli.
Bradenton FL has a few good ones but Danny's Pizzeria is my go to down here. Great NY style Pie and good lunch specials on slices and pints. Love it.
Pizza is nostalgic because it does impart some good family memories for me. It seemed to be the only thing that my fathers side could agree upon so that was our go to for family functions lol.
Hard to believe I forgot how great Matta was. The last few years were rough but man looking only at the numbers I think most would take that any day of the week.
Another head scratcher that Boyd Cherry is just now getting his due. What a shame.
Basketball- I'm going with Greg Simpson. What he could do with his size was Iverson-esque. Simply amazing. I Saw Jim Jackson play against Lima Sr when he got point 2000. He was a freak.
Football - Being from the Western Buckeye League I had the pleasure of watching both Mauk kids spin it. They were a well oiled machine. Kenton's offense was fun to watch... even as they were killing us.
Van Wert native and remember that team well. Also graduated in 91 so played some YM ball with Doug E. Seen a couple broken noses from no look passed. If Doug had his brothers size he would have been incredible. I've heard many stories how the coaching staff wasn't kind to Doug's career as he was instructed to feed Funderburke.
On a side not Brandon Pardon was amazing. He, and fellow VW native Shad Foster, owned (at least about 5 years ago) most of the state assist records. NW Ohio represented.
Beserkr... with another gem. Thank you so much for the detailed article.
Glad to get the ND monkey off the backs.
Go Bucks!!
2300 assists and 1100 steals is impressive as hell. Lol
all joking aside.... congrats DJ. Can't wait to see his continued development.
Fuck Cancer.
Prayers up Alex...fight the good fight.
Trace McSorley is a DB that is for sure. He and his homerun swing. Yup DB
GMs don't draft on Media Hype and Jersey Sales.
For the Southeastern folks I would contend that Publix Fried Chicken is as good, or better than, any fast food and it isn't close.
Damn I got goosebumps reading that. What a remarkable young man, one of the good guys and will be easy to root for him.
Best of luck to you Jalen.
And he doesn't work for a MAN with a mullet
Their current position coach played special teams with the same mindset.
Sad news indeed.. what a remarkable spirit. My HS trainer always use to tell me as we left training table to "leave it better than you found it". Tyler did that with strength and joy. Far to soon.
Thoughts and Prayers to the Trent Family!!
I'm assuming there was some sarcasm as Tim Hinton isn't even a coach anymore
I get the icing part of Buckeyes being 1&2 but what would be the cake... the Rose Bowl? I'm still a little pissed about having to "settle" for the Granddaddy.
See I read the story as to how down to earth Zach is that he included so friends in this decision of a lifetime. It could be easy to get caught up and "big time" people but he didn't which truly tells you about his character. Bucks are getting a good one.
Or he could run the option to the short side of the field. That was the dumbest play I've ever seen.
6'7" is too big to play Center. At Guard you are a step off the line and have time to extend your arms, at Center you have a DT on top of you and it makes it a challenge. With that said MJ performed admirably but the real miss was Pridgeon filling his spot at LG. It made for a challenging season for the Slobs.
Title IX would not like the results of this at larger schools. It would end up being the non-revenue sports suffering the consequences at the Major Universities. There would be no way TOSU would be able to continue to support the mountain of sports it currently does and still turn a profit.