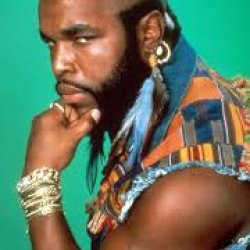 Bosco Baracus
---
MEMBER SINCE February 01, 2012
Recent Activity
Convicted is the key word here. Ill leave it at that
"Went to bat for a convicted murderer"?
You're talking about Aaron Hernandez, right? He went to bat for him (if he even did) before he murdered people. Have never heard him say anything that could be construed as going to bat for him after it came out he was a murderer.
this site has gotten out of control
Its a business not EA NCAA 14. The guy came here and won A LOT. Including a Natty. Why is there so much complaining.
Also, he's just being real/honest and he gets criticized for it. Zach Smith on the other hand gets praised as great insight...
Yea I agree. If I'm Toronto I make that trade. I don't know how much it would have cost them in luxury tax though.
I don't know who else they would have given up besides Siakim. Maybe Anunoby. They definitely could have given up unprotected picks similar to LAC. To me those would be more valuable since I have more faith in LAC to be better in those years than Toronto.
Interesting what thunder will do now. Add players with those picks around Westbrook and Adams. Or trade them. If I'm Boston I'm calling OKC and offering picks right now or jaylen brown for Adams.
According to Woj it came down to whoever OKC choose to trade Paul George to. Thats where kawhi was going to sign between LAC and Tor. Clippers picks and young talent beat out Toronto. He even said OKC offered Westbrook and George to Toronto. Toronto didn't want to give up Siakam and take on Westbrook's massive contract. So Rose wasn't completely wrong. OKC choose LAC for Kawhi
So when anyone on here talks shit about Michigan they are being a childish ass? Ehlinger went to his high schools rival and now is at his college teams biggest rival. Plus Ehlinger talked shit about Orlando Brown who was Mayfields tackle at Oklahoma.
SMH.. He is definitely not dumb
TCM for the most part has pretty good takes. He just seems to be a very optimistic Cavs fan.
I however feel the same as you. I see nothing that makes me think they wont be a lottery team. The kevin love contract was pointless. Can't see how he is tradeable now. I would give thompson away if anyone wanted him. I'm not saying they are bad players, but they are useless on this team. Just tank
Possibly, but I think they'd have to give more than that. Still think Boston gets him. Tatum is the piece I would want over anyone. He showed without Kyrie railroading their offense that he is a future star. If I'm New orleans and AD reaffirms he wants out I ask for Tatum, Smart and some picks. I'd ask for Brown before Smart but don't think that would work. Starting lineup of Holiday, Smart, Tatum, Zion and sign a center or see if Randle works at the 5. Hell, see if Cousins will come back.
I'm a huge NBA fan. I will agree the refs do suck and the players have found ways to manipulate the game into getting calls. Its very annoying. This years playoffs have been the worst officiated I've seen. I also think that has a bit to do with no Lebron. Who rarely got the touchy calls harden and others get. What annoys me more than any foul is all the moving screens golden state sets to get guys open. Its infuriating to watch.
With that said I still think NBA refs are light years better than NCAA. 50% of fouls in an NCAA game are refs assuming it was a foul.
I also would love to know what the refs think of Chris Paul who is the Players union president and is also probably the biggest dick to refs in the league.
The writers next article is titled, "Are Browns fans already sick of Odell Beckham? Another Johnny Manziel 'circus'". I think its clear to see what angle this guy is going for to get clicks....
1:25
Happened to me too. So I recorded the midnight showing and it recorded the entire show, but I had already seen what happened on talking dead.
Sampson +1
The made up stuff just to hate is hilarious. If you wanna hate him cause he is kinda a drama queen go right ahead, but nowhere has any news reported he is a locker room cancer. If he was I'm sure the Giants players would have called him out in the media just like they did with Eli Apple.
And just wait till he is suspended? For what? I don't recall him ever the Giants suspending him. The NFL did for the josh Newman stuff.
Beta is a cool character. Didn't realize till watching talking dead that the actor that plays him is Gerry Bertier from Remember the titans
If the point is he has been punished enough or the team has been punished enough. just let him play. Then reinstate him at beginning of overtime yesterday. :)
In all seriousness. That's as bad of an article as I've read in awhile. It's like a piece written by Ricky Bobby followed by a "with all do respect".
Sometimes the media doesn't have the right to know everything and it's kinda sad how butthurt they get when they aren't in the know.
This is spot on. Nobody (except Washington at times) can beat their guy consistently off the dribble and get into the lane without Wesson setting a pick or passing out of a double team. For all those wanting him to play less and ledee play more, hopefully u see now how that was a bad take.
And not wanting to take an invite to NIT. Get out of here with that quitter mentality
I'm not defending him. I despise the guy as I have said in this or one of the other threads about this situation. However, there is nowhere in the arena in the area this happened where this would be private. Besides the multiple security folks, arena workers and fans in that bar area near their tunnel you also have the media work room in the same hallway as their locker room. Just saying
I'd assume the Ref he was screaming at or other refs would have let the big ten know if the sportswriter hadn't. Would have been tough for Iowa to hide that one
He's one of those coaches who is better at imtimidating refs than actually coaching. Complete asshole. As someone who has worked around their program when they are playing at OSU. I can say his program has taken on his personality.
I'm not saying anyone is right or wrong about Studrawa being a good or bad recruiter. I personally don't know. I do think it's funny though that he is now declared a good recruiter by this site because he got a grad transfer. Are grad transfers with 1 year of eligibility going to a school for a O-line coach or because there is a good chance to start and play for a championship? It's the latter. Especially for a guy who spent all his years at Rutgers.
Well they could be a little stitious or even super stitious...
So former players can't use the university colors but the university thought it was ok to put advertisements on former players. Good for Spielman
Wonder if the TBT team will have to change uniforms?
I'm amazed at the comments regarding Kaleb on this topic and all the other basketball topics. The guy is not a future NBA player or all american. He's probably at best an above average Big Ten player his junior senior years, but he sure as hell isn't the problem with this team this year. This team is full of 4 year guys and when a big majority of those guys are freshman and sophs you are gonna struggle until they are older or you bring in guys like he has next year. College basketball has become guard dominate and when you have zero guards or forwards who can shoot or break down a defense you are in trouble. Wesson needs players like Sullinger had (not comparing them, sullinger was much better) to spread out the D and let him work. He would be best suited on a team where he is a 3rd or 4th option, which hopefully next year he is.
Now his fouling issues. Yes, that has a lot to do with him being slow and NCAA refs inability to call the paint. Everything is assumed to be a foul.
Holtman is a heck of a coach. OSU will be fine
Heard a rumor that foxfire is shutting down the old course (foxfire) and just running the players club course there.