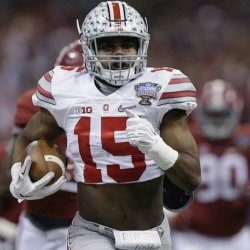 BornAndBredABuckeye
---
MEMBER SINCE August 12, 2015
Recent Activity
Baylor shit the bed
Baylor is doing work. Fans sound like their in the game too
Put a WWE cage on the sideline for them to hash it out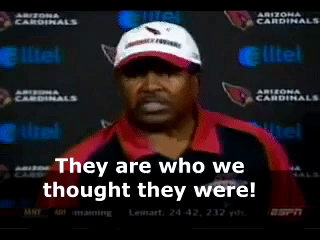 He must have drank a can of vintage Four Loko
It's going to be embarrassing when an O-H-I-O chant is going around the stadium in the heart of LSU country when the Buckeyes are whooping that ass!
SEC SEC SEC
You're preaching to the choir. Bama seems to be getting a pass for what they've accomplished in the past.
That was a strange comment. I think he basically said he'll have an issue with Rob Mullens (Oregon's AD) if it would come down to Oregon and one of the three SEC teams getting the last spot in the scenario that Georgia beat LSU.
I think a 1 loss PAC 12 champ Oregon or Utah would get in over Bama. Bama may get in if the PAC 12 champ has 2 losses
It's fun that they're talking hypotheticals about SEC teams now.
1. OSU 2. LSU 3. Oregon 4. Bama
Math
The highest snap count for all d-lineman was 21? Those boys go harder during a normal Wednesday practice than what Maryland brought to town!
After holding the national championship trophy above his head, Day tells everyone that it was infact him that ratted out Chase. He did it to make the team angry and motivated to destroy everyone in their path.
I like how he brought up when Clemson beat us a few years ago, but doesn't mention anything about Bama getting destroyed by Clemson last year.
I would think the NCAA would accept Maryland as one of the games. This situation is the reason he missed the game.
I thought I read something a few weeks ago that they actually stopped paying him because they felt he breached his contract by basically not trying to find a new job. I guess he's making pennies working for NE compared to other guys in the same position, probably by design.
I don't know if there has been a more dominate team in my lifetime. I'm sure you could make an argument for several teams. It just seems that everyone is performing at their best, both players and coaches. I also love the fact that we're going up big early in games and allowing 2-3 stringers to get legit playing time. Sure, things were a little rough after halftime yesterday, but getting the reps in now and cleaning things up may pay off later.
Day-um
I think Bama needs some help to get back into the CFP. Seems that they always get the benefit of the doubt because of what they've done in the past and how good their roster is. Unless some crazy stuff happens in the next few weeks, they need to be left out.
A broken Tua has proven otherwise.
Seems like that DB has been getting burned all day
LSU players going down is getting ridiculous. They did the same thing against Texas. They're either faking it or their strength and conditioning coach needs fired.