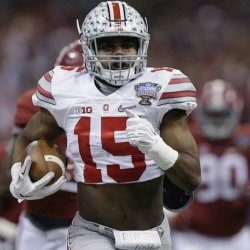 BornAndBredABuckeye
---
MEMBER SINCE August 12, 2015
Recent Activity
He's meant for Michigan.
My first job was pushing grocery carts. They're normally very flexible because they hire a bunch of teens. It can be a good workout unless you find a cushy place with a motorized pusher. Prob only pays minimum wage though.
Broom + rug
I want the game to go into 6 OTs, then both teams lose the following week because they're worn down. But then again, it's ND... They're probably going to get crushed
And Virginia rushes the field after beating a terrible Florida State team lol
Florida State has 45 yds worth of penalties this drive, and maybe 10 yds that they actually gained. Now a PI haha
Stupid penalties from Virginia. Yikes.
He trucked that dude lol
Dude should have taken a knee after the first down. That would be funny if Kentucky ties it up
The last game I attended was that Kent State game. I will be at the home game against Miami (OH) next week. Be prepared for another national championship everyone!
I hear if you say "ESPN hates OSU" three times, he shows up. Like Beetlejuice.
I cannot give any better advice than what other posters have already given. I probably had about ~$35-40k worth of student loans piled up by the time I graduated. This included a couple private student loans. They just make it so damn easy to take out student loans lol. It was my fault though. I felt trapped everytime I logged into one of those damn accounts. I've been paying a lot towards them including most of my tax refunds. Thankfully I only have about $3k left and I will have them paid off by the end of the year. Just a few years ago I was paying $3-3.5k a year in just interest on those damn things. I cannot tell you how excited I am to finally get rid of them for good. Hell I could take a beach vacation every year with the money I'm saving from the interest alone. I wish you well on whatever choice you make. I'm sure you'll make the right decision for yourself. Go Bucks!
Ban is deserved. When it is appropriate to pour beer onto someone you don't know? Who cares if he jumped into the stands. What a waste of an $8 beer.
I understand the stats aren't the whole story, it just seems like White is always around the ball when he's on the field. The Werner comparison is because that's who the article is comparing. I don't care if he's on the field or not. Now if I had to choose White or Werner, I'd choose White to get more snaps. But, the coaching staff obviously knows more than I do so we'll see how things turn out in future games. I just think White is more a difference maker.
White - 34 snaps: 5 tkls, 1 assist, 2 TFL, 1 sack, 1 pass break up Werner - 95 snaps: 3 tkls, 6 assists, 1 TFL. Find a way to put White on the field. He's too talented to ride the pine.
I was going to say Hyde looks like he's lost quite a bit of weight
Some how Tennessee will be top 25, bc SEC.
Burrow out here doing work
Must have taken hydration tips from Taggart
Surprised at the 180 LSUs offense has taken this year compared to last, between the new OC and WRs actually doing their job. I only watched a couple LSU games last year but I just remember the terrible WR play and drops they had.
Schiano tips his drink to BYU tonight.
Honey fried chicken or winning football games... Tough call.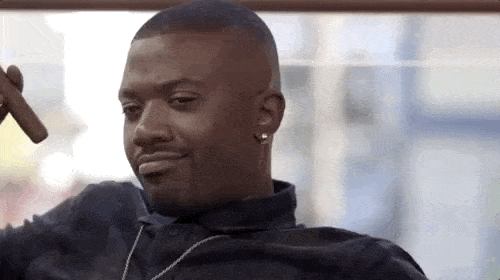 I'm no saint. I've probably said some regrettable things last season in those threads. I've decided to keep those thoughts to myself this year.