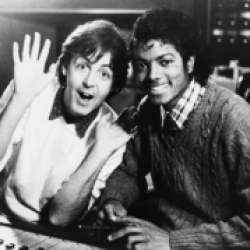 boras
---
Member since 06 October 2013 | Blog
Recent Activity
YES!!! The funk museum just opened up in Dayton!!
No excuse for the turnovers at this frequency, none. Not at this level.
Just when I think they can't turn the ball over any uglier, they go and prove me the F**K WRONG!! my goodness. 3 turnovers in OT? Really?
Why is no one pointing out how long JT is HOLDING THE BALL!!! Watch all of these videos Kyle posted. The first one both slots come open 2 real time seconds b4 JT throws to Samuel. The second video, look how long Noah is open b4 JT lets its go. We all know QB's are supposed to throw b4 the WR comes out of the break so when he turns the ball is right there. I don't know if JT is scared to let it go or what, but he needs to trust the million hours they work on this stuff and THROW THE DAMN BALL! I love this weekly write up btw, good stuff 11W.
On 3rd and 12 we ran a shovel pass to Noah to end the 3rd qtr. A shovel pass, on 3rd and 12, at THE Ohio State University. If Bama did that Nick Saban would punch Kiffin in the jaw on the sideline for everyone to see!!
Im not worried either. But the season is halfway over and I feel like he's just doing enough. It might be schemes against him, it might be him looking at that bank account next year, who knows.
I watched the game. OU struggled with man to man on Houston's best player out wide, i think his name was Dunbar. We have 4 or 5 Dunbars, as long as Beckman and Warriner keep it going, I don't see OU competing, unless our D gets exposed. We had no pash rush today considering the opponent. Mayfield's feet could keep them in the game.
Commercial rap has, if you know good music you will go find it. The radio is not your friend.
We had PLENTY of mistakes today and still hung up 77. check the penalties, the first Curtis Samuel touchdown drive started with 1 and 20. The explosiveness on this team is something we haven't scene here, ever!! They rotated so many players that it was hard to keep up. Yes it was Bowling Green, but we have played way worse teams then we played today and we set records, so there's that.
I like what you did there
The routes, the uptempo, the toughness. This is everything we have been wanting to see since, f**kin forever!!!!! And Curtis Samuel is special, really really special. His ability to run crisp routes sets him apart from every one the country, AND he's our best RB.
So many memories from this year. The loss was definitely the worse Cooper loss imo to ScUM. The LB situation was sured up with the big Kat coming in, and the offense at times looked like the greatest show on turf did in 99, weapons everywhere. I remember screaming at the TV to put Jackson back in, because even though he only led the team to FG's in the first half, Joe G couldn't get the team past the 50, he was shell shocked. The worse loss in the Cooper era was EASILY the loss to Sparty in 98, but we can talk about that in two days.
Obviously we want him to do good, but boy could we have used him this year. He knows what its like to make plays in a championship run, I have a feeling we will need someone like that on the road this year.
He was the one who got the team to that level. Great recruiter, not the greatest in big games.
Thank you for this article. Too many times all we get is "so and so likes the Buckeyes". Thats great, but there are plenty of us out here who like to study football, and an article like this helps us quench a little of that thirst.
Not good when you lose the kids you had planned on building upon, but if they don't want to be here then oh well.
The slant pass last year to Mike Thomas opened up the running game last year at MSU. I know he dropped the WR screen in the second qtr today, but we should have thrown that pass to open the game. That would have scared the shit out of Dantonio, oh well, ifs and buts, candies and nuts.
Nebraska scored 39 on this same D, JT said after the game Sparty did exactly what they thought they were going to do, do the math. This is all on the coaches and this "bang my head against the wall and maybe the wall will give" mentality calling plays.
We should have hired Baylor's WR coach, or TE coach, or waterboy, or usher or.......
I like em, the gold Nike sign sets em off. More gold striping would have been nice though.
I hear you, but now Nebraska and Indiana are losing. Let's see how the day plays out