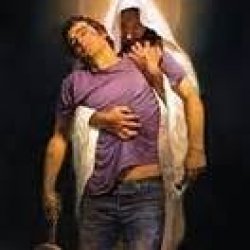 bonebuck
---
MEMBER SINCE October 22, 2015
Recent Activity
He is a graduate of Univ. of Texas.
https://www.linkedin.com/in/pranav-rama-068a22136/
Just trying to wrap my head around Stover to TE. He was a beast in his highlight films. Loved to lay some smack. I understand this might mean earlier PT. As long as he is good with it, then let's roll.
Awesome news from Rolle. This is awesome reporting. Thanks for sharing.
We need to get him on campus. If we do I think we have legit shot. I think we will make his final 3 along with Florida and UGA.
Love Jonah and his hard work he put in this year. Ohio State needed him and he needed us to elevate to next level. Congrats Jonah. Go get some money and looking forward to watching you in the NFL.
North Gwinnett plays in a tough conference. They are usually ranked nationally and top 10-15 in State of Georgia. Hopefully Harry Miller gets involved with their recruitment.
I hope Fields gets his knee scoped and is 100%. We should be good to go. Teague needs to step up and be the man which I think no doubt he will. 700 yards as backup is pretty damn good.
UGA will not finish in top 10. Fromm and Swift are both gone. UGA has a shot of getting Chase Brice from Clemson-pretty decent QB. Clemson will be back for sure.
Happy to see Xichigan is out of top 10 like they should be. We are going to embarrass them again.
I do not see us struggling @ PSU. I think we win by 14+.
Bama will be back.
Oregon will be a challenge early in the season. Buckeyes need to dominate that game!!!!
Not surprising. I thought this team was over rated and was playing out of there minds early on. Buckeyes are top 20 team. Nothing more/nothing less.
Buckeyes were well on there way of blowing out Clemson. Then the bottom fell out and it just continued all game.
5 of 7 top 100 players should be outlawed.
Looks like Day is keeping them loose for now. No sense in getting all jacked up just yet.
Thank you Coach Tress for turning the ship after taking over Cooper.
Beating SCUM in AA is a MUST!!!!!!
I am positive Ryan Day will have the boyz ready to roll!!!!
Thank you Urban Meyer for 7 wonderful years and loving the Buckeyes!!!!!
Not understanding your comment?
My prediction for this game is PAIN!!!
Kyler Murray ring a bell?
Thank you Chuck for everything. God Bless you and your Family. You are an unspoken HERO!!!!
#3 ranked team has never made the final four. Bama is #3.
I admire Ryan Day if he snubbed Knighton trying to return. Sends a good message to these kids who play games with recruiting. It goes both ways. The way Bijon and Knighton played us was pretty schitty. Made your bed-sleep in it.
I think he balls out. Haskins needs to be the "one". Now that he knows I think he starts slow but then starts connecting in the 2nd half.
That is awesome KBonay!!!!!
DE University. May Coach Johnson remain for many years.
Borland was a very good MLB in high school. He is SLOW and can not compete with the big boyz. He has a very good nose for the ball but his body just will not react fast enough. He will probably be back next year because no NFL team will draft him.
5 years from now this young man will be NFL material!!!!