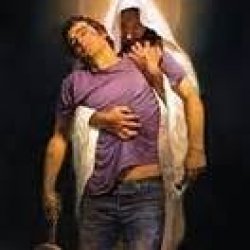 bonebuck
---
MEMBER SINCE October 22, 2015
Recent Activity
Teague does not look for holes-he creates them.
Months between now and December signing period. If Buckeyes win the BIG and playoff bound and Fields is throwing the ball instead of running we will land or flip a big RB recruit.
I think many recruits were thinking or being told that Fields was going to be JT 2.0, which obviously is not true at all. Fields wants to throw the ball period. Running is just an option that he rarely takes.
My company HQ is in Ontario which is right next to Rancho. Very beautiful area between mountain ranges.
You know you got a bad ass team when the #126 player in nation commits and lowers your recruiting score. Nothing against Reid. Welcome to the family.
Wisconsin is going to boat race UM and I am going to enjoy it.
I can see Ryan Day running off to the NFL in time and then Buckeyes snagging Luke from where ever he is.
Cincy is going to be a battle. Coach Luke is going to have his players flying high. Motivation would be "not good enough". I will be suprised if we cover spread. I think we win in tight game. I hope I am wrong.
Personally I think this whole transfer portal thing is crazy. We are going down the slippery slope. This is only going to get worse. Soon college football will be a free agency market. These young men need to know when they make a decision that they stick to it and honor their decision. They should not make a commitment to a coach but to a college.
This guy reminds me of the next AJ Hawk or James L. Looking forward to watching him dominate.
Funny how Buckeyes are ranked ahead of scum in both preseason polls but scum is picked to win the BIG10.
This 2019 team is built for a run at the NCG. I think Ryan Day is going to put together an explosive offense that will only get better with time as Fields matures. The defense is going to be the backbone of this team unlike last year.
I had the chance to see Harry 2x last year. Dude is a freak. He is the next Nick Mangold x2. He will be the starting center next year. No doubt in my mind. Such an awesome person with his Faith and how much he loves going on missions. He has literally a town in Nicarauga that loves him and anticipates his coming. This young man is just not Blessed with football talent but he is going to change many lives before he is done.
Harry is going to special to many players on the team. He is going to change lives of many players with his Faith and love of Jesus.
It is very possible Chase Young may be better than both Bosa's. The "Predator" looks like he is ready to go.
He is probably 1 injury away from fulfilling his dream. I hope Day gives him some meaningful snaps for him to remember the rest of his life. I love kids that want to be a Buckeye and dream about it.
Is he NFL material? This worked out very well for Ohio State.
When Cade Stover gets acclimated and has 1 year under his belt all 3 LBer positions could be in jeopardy. Cade is going to be the next James Lauranitias but hit even harder.
Fields just needs to distribute the ball to all the talent. Bucks have a ton of talent on the offense.
James L looks like a baller along with Schlegel. Schlegel's arms are huge. Looks like quite a few home runs with all the beer drinkin.
Besides UGA, THE OHIO STATE UNIVERSITY has turned out the best RB's.
Let's hope he does to Michigan what Ryan Brewer did to Buckeyes.
Mookie reminds me of that shifty Rondale Moore at Purdue that torched our defense. Moore is listed @ 5'9" and 185 lbs.
Love this kid. He is going to be special. Welcome Cody to the Familia.
Franklin speech about being elite again will have to wait another 4 years. PSU will forever be backseat to TOSU. PSU/MSU and Skunkbears are all in the same class. They are all 2nd tier teams-meaning outside the top 10 on a yearly basis.
Pandora box has officially been opened. I am against all of this but whatever. Enjoy the "free season" market place where if you pay you play. Reports are out that NCAA officials are accepting money for transfers.
The best thing about Hartline is he only wants to coach @ TOSU. How many coaches out there can walk the talk with several years NFL experience. Brian is going to be special to TOSU. I think he stays for a long time. He loves Buckeye Nation that much where $$$ will not matter.