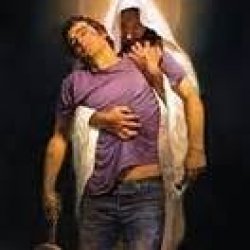 bonebuck
---
MEMBER SINCE October 22, 2015
Recent Activity
Thank you Chuck for everything. God Bless you and your Family. You are an unspoken HERO!!!!
#3 ranked team has never made the final four. Bama is #3.
I admire Ryan Day if he snubbed Knighton trying to return. Sends a good message to these kids who play games with recruiting. It goes both ways. The way Bijon and Knighton played us was pretty schitty. Made your bed-sleep in it.
I think he balls out. Haskins needs to be the "one". Now that he knows I think he starts slow but then starts connecting in the 2nd half.
That is awesome KBonay!!!!!
DE University. May Coach Johnson remain for many years.
Borland was a very good MLB in high school. He is SLOW and can not compete with the big boyz. He has a very good nose for the ball but his body just will not react fast enough. He will probably be back next year because no NFL team will draft him.
5 years from now this young man will be NFL material!!!!
BOOM!!!!!! Nice get. 6'2". Big boy!!!
Gawga fans are not doing well. Lets hope Justin takes us to the playoffs and get to the Championship game. It is not just Fromm that is not playing well. UGA defense is not dominating. UGA OL is terrible. UGA does not have that 2nd RB like they have had in the past. It is Swift and that is it.
Fromm is not mobile. He thinks he is saving himself for the NFL. He needs to be more mobile. His draft selection is getting lower every game to the point where he may come back next year.
I agree. A&M should not be ranked top 25. It is very obvious. Bama needs it for SOS. What a joke. It is so blatant obvious.
Mattison and Johnson are not going anywhere. I do not see Kevin Wilson leaving either. Hartline is a Buckeye and loves what he is doing. He does not need the money.
LOL. This Thanksgiving weekend is going to be more special than last year.
Teague does not look for holes-he creates them.
Months between now and December signing period. If Buckeyes win the BIG and playoff bound and Fields is throwing the ball instead of running we will land or flip a big RB recruit.
I think many recruits were thinking or being told that Fields was going to be JT 2.0, which obviously is not true at all. Fields wants to throw the ball period. Running is just an option that he rarely takes.
My company HQ is in Ontario which is right next to Rancho. Very beautiful area between mountain ranges.
You know you got a bad ass team when the #126 player in nation commits and lowers your recruiting score. Nothing against Reid. Welcome to the family.
Wisconsin is going to boat race UM and I am going to enjoy it.
I can see Ryan Day running off to the NFL in time and then Buckeyes snagging Luke from where ever he is.
Cincy is going to be a battle. Coach Luke is going to have his players flying high. Motivation would be "not good enough". I will be suprised if we cover spread. I think we win in tight game. I hope I am wrong.
Personally I think this whole transfer portal thing is crazy. We are going down the slippery slope. This is only going to get worse. Soon college football will be a free agency market. These young men need to know when they make a decision that they stick to it and honor their decision. They should not make a commitment to a coach but to a college.
This guy reminds me of the next AJ Hawk or James L. Looking forward to watching him dominate.
Funny how Buckeyes are ranked ahead of scum in both preseason polls but scum is picked to win the BIG10.
This 2019 team is built for a run at the NCG. I think Ryan Day is going to put together an explosive offense that will only get better with time as Fields matures. The defense is going to be the backbone of this team unlike last year.
I had the chance to see Harry 2x last year. Dude is a freak. He is the next Nick Mangold x2. He will be the starting center next year. No doubt in my mind. Such an awesome person with his Faith and how much he loves going on missions. He has literally a town in Nicarauga that loves him and anticipates his coming. This young man is just not Blessed with football talent but he is going to change many lives before he is done.
Harry is going to special to many players on the team. He is going to change lives of many players with his Faith and love of Jesus.