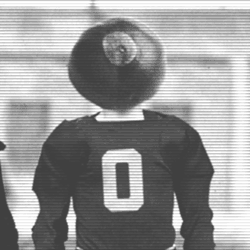 bodene
---
from Fairhaven,Ohio
MEMBER SINCE November 20, 2014
Favorites
NFL TEAM: Bengals
NBA TEAM: Cavs
Recent Activity
I sure hope we have bigger Bagmen in Virginia than Clem does.
Comment removed for violating the site's commenting policy.
I just wish Urban would've kept his mouth shut until after The Bengals make their pick.
No coach has done less with more than Mark Richt. The state of Georgia is a demographic monster.
How can so many guys be banged up before the first practice? Jeeesh.
vs. SMU at the Horseshoe 1974 - Archie and Woody. I was 12 years old.
It'll be easier in the future to attract that gotta have superstar QB if Day keeps the QB room thin. Just saying. I think 3 scholarship QBs are enough.
Joe Mixon in Cincy and Kareem Hunt in Cleveland... keeping it classy Ohio. SMH
I think he's already proven what he is on and off the field.
Why haven't we adopted Dantonio's defensive scheme here?
Day would be betraying the program if he doesn't actively recruit Fields.
Victor and Olave will be embarrassing numerous DBs in 2019
Can't forget about about the Jacksonville Jags.
Do we have verifiable proof that Mathis didn't qualify academically? Sounds like spin to me.
At the moment, Georgia has both of our QB targets....just sayin'.
https://247sports.com/college/georgia/Article/Justin-Fields-Transfer-Georgia-Bulldogs-Football-126548055
It's becoming apparent that free agency has arrived in college football. Any chance we find a disgruntled 5* linebacker and an underappreciated safety to transfer in?
I'm afraid the Bungles are playing just well enough to drop them out of the Dwayne Haskins sweepstakes in April.
No coach has recruited in the demographically dying North as well as Urban Meyer. With the continued population shift to the southern states, it will be extremely difficult to maintain what Urban was able to accomplish on the recruiting trail.
Victor will shine next year.
You can't convince me that a performance like that wouldn't mean a great deal more $$$ for Haskins come Draft tume in April. I think Dre'mont could raise his stock also.
This. We struggled with powerhouses like Minnesote, Nebraska, Maryland, TCU. We were very luck to pull out the win vs. PSU. Take off the scarlett colored glasses folks. We are very fortunate to be 12-1 and invited to the Rose Bowl.
Bengals..It will be an exciting end to the season as the Bungles fight to move up the draft board and enter the Dwayne Haskins sweepstakes.
Looks like what's left of the Bengals decided to pack it in and quit for the season. I expect a total housecleaning after this season.
I'd actually enjoy watching the Buckeyes win the Rose Bowl and Michigan get curb stomped by Alabama than vis versa.