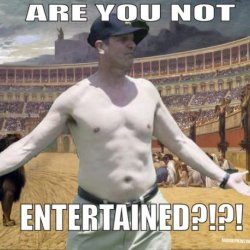 Bocabuck
---
Columbus
MEMBER SINCE October 22, 2019
Favorites
NFL TEAM: Oakland Raiders
NBA TEAM: Boston Celtics
MLB TEAM: Cincinnati Reds
Recent Activity
I didn"t see Texas A&M is either poll? What happened?
Lose to PSU and we're out! M*chigan loss and only one we could get by with and "if" we win the B10 CG? All other bets fall into the commitee's debate!
F*ck Galloway? C'mon guy's it's 11-19-19 and he's moved us up to #3...we've been #4 all through the Gameday finals show?
3 Big Ten Teams in the top 10
3 SEC Teams in the top 10
2 Pac12 teams in the top 10
Yes...someone doesn't care for the Big12
USC & ISU are there to pill the Pac12 & Big12 along....
Hello fellow fan's! First time commenting...weather isn't going to be good. I always urge caution when watching/commenting on big games! Buckeye's big this weekend? Maybe...remember field conditions, injuries, turnovers, stupid crap, "69, '95, '96, '98....just saying OSU is not a Juggernaut until all is said & done on the field. I've personally seen too much of the WTF was that!! I hope our team win's out and grabs a title this year but I'm not crowning them until 0:00 with a win in New Orleans! Thank you..