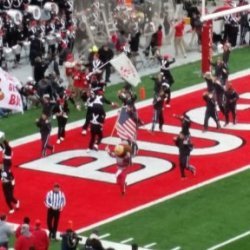 BluntedBrutus
---
Cbus (via Baltimore,MD>Ptown,OH>La Paz,Bolivia>Portland,OR)
MEMBER SINCE December 31, 2014
Favorites
SPORTS MOMENT: I have been a Buckeye fan all my life, but my first real Buckeye memory growing up was watching the 1997 Rose Bowl come from behind victory against Arizona State. Sure, we know JT and Cardale but, they weren't the first Buckeye Backup QB saviors. Remember Joe Germaine!
COLLEGE FOOTBALL PLAYER: Zeke
COLLEGE BASKETBALL PLAYER: Craft
NFL TEAM: Browns
NHL TEAM: Bluejackets
NBA TEAM: Cleveland Cavs
MLB TEAM: Tribe/Orioles
SOCCER TEAM: Portland Timbers
Recent Activity
Chase is gonna kill Clifford
I think that is a good comparison, but I feel like Harrison Jr. Has a higher upside with his already existing relationship with McCord, and his NFL Hall of Famer father giving him pointers.
¡Vatos Los Slobs!
Fromm > Fields? Lolol
Thanks for the comparison! I really want Ricks in the class but Watts will be a baller too.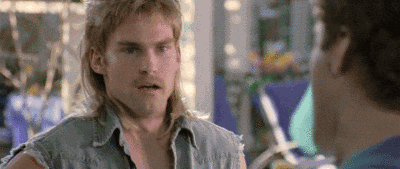 Also should be noted that the 2011 Game was only a 6 point deficit ...was no 62-39 by any means...just sayin'
Suhweeeet!
I'm excited!
Really you know when he wakes up ever day, and how often he works out?! You know what's in his head?
Love this guy with his story of "OSU redemption" really hope he gets some decent play time when it is all said and done!
Bummer, Sup Kevontre Bradford, how you doin? Oh Keyvone Lee didn't see ya there, hiya.
That's deep brother
Kevontre Bradford looks good on his film, not a jump cutter, or bruiser kind of, but an elusive burner fo sho.
Nothing against Baldwin, portal game be cra
Oh my lawd Jesus say it ain't so Bijan. Don't drink the Tim Beck Kool Aid!
Obviously made mistakes but let's not dump hate on the man. I have ran from cops in my day, I got away, but at least I am man enough to call it a mistake looking back. I think the whole flag plant is a joke, you can't plant a flag in turf bro sorry you should no better, so it doesn't bother me one bit. We should have beat them on our own turf, but it was one of the early signs the linebackers were faulty in coverage, so we learned an important bit that day. Shrugz...
I understand man, but if Ricks flips to the OSU it would make this class super-duper sick-nasty! I know I want him in this class! Like I want hot fudge on a sundae...the class, like the sundae, is already good with let's say some nuts (WRs) and whipped cream (the linemen), but the hot fudge aka Rick's takes it too a wowza level.
Ohio represent, love this dude's story! Good luck sir!
Love the way Day's first class is shaping up, amazing talent across the board. But geez, Clemson's class is cray. Still hoping the Bucks can pull out some wizardry and go get the Recruitment Championship, be insane for a first year coach of our beloved Bucks to win it.