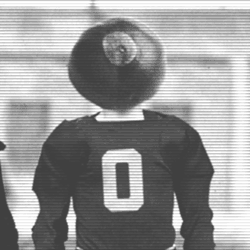 blu.fan
---
MEMBER SINCE February 01, 2014
Recent Activity
Wisconsin really crapped their pants. Certainly hope that OSU does better. Smh.
Maybe it makes a difference (for Michigan or MSU to make a deep run.) But Michigan's deep run last year. all the way to the National Championship game, didn't sway DJ Carton, and he's heading to OSU. So I don't know what kind of difference a deep run makes on recruiting. (And you're in it for Diallo, so you continue to have some great recruits in basketball.)
Negative Nehemiah. Never heard that one before.
As for me, I root for every team in the conference, especially in Basketball. I would feel differently if there was a team, say Indiana, or OSU, or MSU, who had won a bunch of National Championships (Like Duke or Kansas or Kentucky or UNC.) I feel that the more competitive the entire conference, the better for the whole conference in recruiting. So it is slightly selfish: if all the Big 10 gets better players, so does Michigan. If the whole conference is viewed more positively, so is Michigan.
Football is a different animal. I respect OSU, but don't see ever rooting for you. And I dislike MSU, so won't root for them. I feel about the same about PSU, with Paterno and other garbage, so won't root for them. The rest of the Big 10 doesn't matter that much, and I am fine with thenm winning all games except against Michigan.
HaHaHa. I don't think jinxes will make a difference tonight. Just sayin'.
Who do you have beating Michigan? The Zags, or sooner?
We know that MSU/Minn sends one to the sweet 16. At least 2 more will be favored (UM, Purdue.) Just Iowa or Maryland or Wisconsin would give us 25% of sweet 16. Not bad.
I agree with you 100%. I mean, I'd love to be shocked and to see everyone doing incredible things under Gattis. But yeah, I'll believe it when I see it, and not before. And I hope Tarik Black makes it through the year without injury. Now it sounds like he's dealing with something again.
As for the defense, they were pantsed against OSU. The DL is thin, the secondary was exposed (at least one third of the secondary,) Bush is gone with the LB corps, there are too many unknowns to be too upbeat. imhe.
Who comes up with this crap?
As much as I love Michigan, and really hope they win, I will NEVER bet on them winning until I actually see it happen. Smh.
Personally, I think there obviously will be some collaboration. After all, every head coach is where the buck ultimately stops, and they have the power and authority to take over either the defense or offense at any time. The other thing is that Harbaugh has been around the block a few times and seen a reasonable amount of success at different levels. But in game planning and on Saturday afternoons, I hope that Gattis really is able to set the direction for the team. (Not that it will matter against OSU.)
I'll believe Harbaugh has "handed over the keys" when I see it on the field. And especially when I see it on the field against top talent (i.e., OSU.) In other words, right now, it is just hot air. More promises. Smh.
Doesn't matter how low he goes in the draft . . . there are a ton of first round QB picks who failed and dropped out of the League quickly, and also late round picks who did extremely well. More important that he end up on the right team, that he develop, and that he make the most of whatever opportunity he gets. Everything I'm saying is pretty obvious, except maybe that "winning" the draft doesn't mean a whole lot.
Great trade for Browns. Hope for their long-suffering fans that they finally amount to something as a team.
Yeah, I guess it is kinda obvious. Every now and again, there is an occasion when you really need a bitter rival to win to improve your own situation. I can't see that happening this year with OSU and getting into the NCAA tourney.
Obviously Michigan's rooting interests are in a different place. Personally, for Michigan, I very much want to face Purdue and MSU in the Big 10 tourney. As regards the NCAA's, I want to avoid being in the same region with Duke. There's really no one else I want to avoid. Oh, and unless Michigan all of a sudden starts to hit more threes, I don't see them making it past the sweet 16 unless the brackets are extremely favorable.
One factor is all the tournaments going on this week. You want the favored teams to win out. The more unranked teams who win, especially who win a championship, the less spots are available. An obvious example was when St. Mary's beat Gonzaga. If they hadn't done that, St. Mary's wouldn't have made it to the NCAA. If you are watching games, never root for the underdog, because it is a zero sum game. There are only 68 spots, and every spot an underdog takes is one less spot available for OSU. (Edit: obviously things change a bit with rooting interests in the BTT. You never want Michigan to win. And you want teams you beat to win as much as possible, because that makes your victory look better.)
Hope you make it into the NCAA. Beat Spartie and be sure!
Congrats. Good Luck . . . beat MSU.
I have unpopular OSU opinions. Being that I'm a Michigan fan, I'll keep them to myself!
when the majority of the effort and play is being handled by freshman and a sophomore...maybe expectations were too high.
That's why I think OSU expectations should be tempered next year. 3 incoming freshmen will help, but they'll still be slaughtered by experienced teams with talent.
There was nothing to say. Michigan was out-coached and out-played. If Michigan actually had made a game of it I would have had something to comment on. But what could I say? Michigan sucks? I'm embarassed? Humiliated? The reality is that I was both embarassed and humiliated, but you knew that already. I am resigned to Michigan losing to OSU every year, until I actually see something different. Maybe Day will be a reincarnation of Urban Meyer, and OSU will continue to roll over everyone indefinitely. I don't know. It is obvious that Michigan's offense sucked big time last year. Of course, I'm hopeful that new OC Josh Gattis will help a lot, and that Harbaugh won't meddle too much, and that McDaniels working with the QB group will help. But I'll believe it when I see it.
I'm also a bit apprehensive about defense. I certainly was not happy that Mattison left. We're thin on the DL. Brown is a great DC, but it seems like he gets smoked by extremely fast and athletic teams. What good is it to beat 11 teams and get killed by OSU? I'm hoping they bring in more speed in the secondary and have a better plan to stop teams like OSU. Again, I'll believe it when I see it.
Re: Buck-I-Guy, he's all yours. Michigan doesn't have anyone like him, and I'm glad.
Fascinating to watch. Nothing really to add . . . well, unless Big Nut decides to join Buck-I-Guy. That would be classic.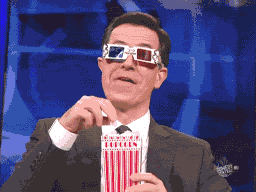 Michigan has a grad transfer . . . Mike Danna is a DE from Central Michigan. He had a 9.5 sack, 15 TFL Junior season. He's listed at 6'2", 253 lbs. Probably he plays the WDE spot where Winovich was. Of course, it will take time to see how good he really is. But this is a key position where it was worthwhile signing a transfer. This gives Michigan a bit more experience next year, and takes pressure off of Freshmen needing to step right in and perform.
It will take time for development of the team. I think you should be better than this year, but it is going to be a while before you are at the top of the conference and really a sweet 16 team or better. You just can only expect so much from freshmen. There are always a few exceptions, but most really need to add weight, develop strength and footwork, understand the offensive scheme, be able to read the floor. In other words, very few freshmen can do this.
Yep. Basketball is all we have to cheer for in Ann Arbor. And the reality is that unless things really change this season, which is doubtful, we won't and can't win the National Championship in basketball. Don't have the offensive firepower.
(Re: football, I will never predict a Michigan victory over OSU again. They've got to actually do it. And re: OSU, hey, you've got a great football team, hockey, and wrestling. And basketball team is getting better! Michigan has . . . women's softball, and some Olympic sports. Smh.)
Wow. Just wow. There's always next year. But yeah, Purdue has done a great job this year. They have really maximized their talent. OSU just needs better players on the floor. Fortunately you have some good ones coming in the Fall. Northwestern is winnable, and maybe you'll make it into the NCAA tournament, but I don't know how much good it will be for the team to make it . . . very hard to see OSU making it out of the first weekend, if they make it in at all.