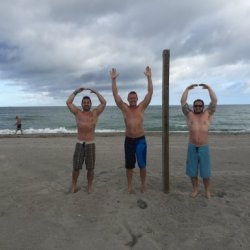 blocko330
---
West Palm Beach, FL (via Youngstown, OH)
MEMBER SINCE December 16, 2013
Favorites
SPORTS MOMENT: Cavs Championship & Final 3 games of the 2014 Championship season
COLLEGE FOOTBALL PLAYER: AJ Hawk, Braxton Miller
COLLEGE BASKETBALL PLAYER: Aaron Craft
NFL TEAM: Cleveland Browns
NBA TEAM: Cleveland Cavaliers
MLB TEAM: Cleveland Indians
SOCCER TEAM: USA!
Recent Activity
Curious what the sportsbooks think of that Northwestern game... That game already scares me.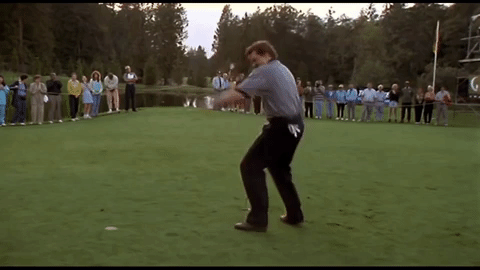 I'm still confused.....
If the weather is really, really bad.. like 20 MPH winds, 3 feet of snow mixed with hail how would that have any affect?? They would be playing indoors....
Are you saying that just because it could be cold, windy and snowy outside that the players may be thinking about that while playing inside? And that could affect them even though they'd be playing with perfect conditions inside?
Considering it's a dome I'm guessing it would have zero affect. Temperature may be a little cooler but no wind or precipitation of any kind.
Whether or not they leave or stay I'm just hoping Day plays the best players at all times, regardless of seniority or previous year snap count, etc... Wade and Okudah have proven, IMO, to be much better options.
With the new kickoff rule and our ST's being what they are (have been) I don't see the need. If Urban truly is going to be some sort of assistant to the AD he'll have plenty of opportunities to show face at the Woody.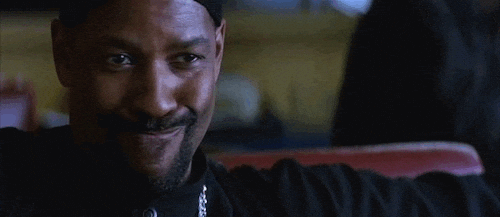 Over 500+ Helmet Stickers already?!?!
I just want the three best guys on the field regardless of age or experience. Now that Ryan Day has the keys I hope there is no more blind loyalty to guys just because "they started last year."
Some guys work in the NFL and not in college, some vice versa. Best of luck to Bill as he returns to the NFL.
Thank you for that. I was going to dig a little more into it, but this is the outcome I expected.
Ryan Day about to hire Harbaugh soon you watch.

As much as I dislike them as well they most certainly will never go away and the main reason is because of $$$$ and TV Ratings, which I guess are essentially the same thing. Week 1 this year for example you had Auburn vs Washington, Michigan vs Notre Dame, Miami vs LSU and Virginia Tech vs Florida State.. All of which were Top25 games with Auburn/Washington being a Top10 game. Outside of the Michigan vs Notre Dame game (simply due to their histories) none of the other games would have really been that enticing, but when you pop a big #6 vs another big #9 (NICE!) on the TV screen people come crawling.
THIS over and over again!! All damn year we heard this Alabama team could go down as the best team in CFB history, SEC this, SEC that. Well I look at it this way Georgia had Bama on the ropes two years in a row and choked.. Georgia goes on to get blitzed by Texas. All mighty Alabama gets smoked by a Clemson team that "played no one" and dominated the "weak ACC." The SEC was 6-6 in bowl games (I'm assuming a majority of those they were favored in).
I'm not sure what point I was trying to make here but I guess why can't we all, and by we all I mean the national media, just say what is actually true? That as a whole the P5 conferences are much better than the other FBS conferences which are much better than the FCS conferences. Within the P5 conferences you have maybe 10-15 teams each year with a realistic shot at making the playoffs and winning a title. I'm sick of the preseason love affair with the SEC which I truly believe carries significant weight when it comes to the committee and their rankings, etc.
Listen I love both QBs and always will, but if you watched this season vs. last and still think JT would have taken this team further than you, in fact, are JT Barrett.
Do you remember the Illinois game? Was wet as hell.
You can say that again, and again, and again....
Great news!!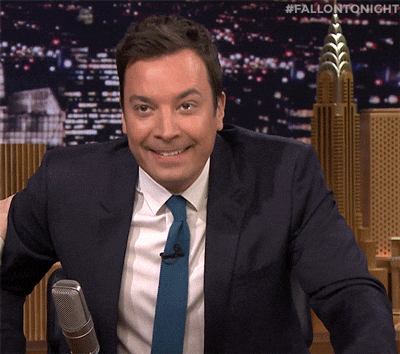 I don't pretend to know more about football or personnel than Ryan Day so I'm just gonna sit back and enjoy this hire as well any and all that are sure to come in the future.
Go Bucks!
Beat FAU!
If your name was Maria Anderson, and not Martin, you would have zero downvotes and 50 upvotes.
It saddens me that due to Urban's loyalty to JT that we only got one, albeit great, year out of Haskins.
Best of luck to him at the next level!
To think of where Michael Thomas is now after everything that went on at Ohio State is truly amazing. I don't think anyone ever doubted his potential and/or talent but something just clicked with the kid his last two years at Ohio State and the sky the limit.
Since my Brownies didn't make the playoffs I shall be puling for the New Orleans Buckeyes again this year.