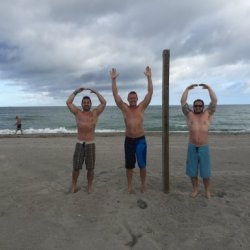 blocko330
---
West Palm Beach, FL (via Youngstown, OH)
MEMBER SINCE December 16, 2013
Favorites
SPORTS MOMENT: Cavs Championship & Final 3 games of the 2014 Championship season
COLLEGE FOOTBALL PLAYER: AJ Hawk, Braxton Miller
COLLEGE BASKETBALL PLAYER: Aaron Craft
NFL TEAM: Cleveland Browns
NBA TEAM: Cleveland Cavaliers
MLB TEAM: Cleveland Indians
SOCCER TEAM: USA!
Recent Activity
In response to Iowabuckeyes I say absolutely not. The reasons:
1) He was not high on the Buckeyes at all preseason or even after the first week. He said publicly that he was absolutely wrong and has slowly moved them up in his rankings based on what we actually see on the field (crazy idea).
2) If you watch his takes he not only says what he likes about the Buckeyes but he actually addresses what he doesn't like about the other teams people are high on. Rather than do what most people do and say Bama is the best, or Clemson is the best simple as that. He actually gives some analysis.
Any of those SEC losses in bowl games is because they didn't wanna be in those games. C'mon man everyone already knows this.
I'm seeing them as the favorite in that game, no?
I'm not blaming Clemson nor saying they control if the ACC is good or bad. I'm simply asking would you want a schedule like they have this year where they won't be tested (obviously that UNC game was a total shock) and favored by 20+ points or would you want a schedule like the Buckeyes have where we will play multiple ranked teams?
Well you're bringing in a new element to the equation. I'm not even considering actually going to the games. Personally, I'm not too big on live sporting events anymore with ticket prices, parking, all the other inconveniences. But to address your question if I lived in Alabama and had a family and it would only cost me $100 total to get in the game against any SEC opponent I'd be open to that.
My original question is more so about the schedule and quality of opponents on said schedule. Would you rather your team cruise through the regular season or have a few tough match-ups? The fact is Bama will play LSU and Auburn which isn't even comparable to who Clemson is going to play so I don't really think that's a good example.
Right, being healthy is another key factor at play. Not having to play your starters in the second half (or at the very least the entire 4th qtr) is a huge benefit.
Clearly they read my comment this morning.
Great point about the non-championship games. I do in fact remember those other games you mentioned more than the Oregon game. Granted, I've watched Eleven Warrior's Drive Thru versions of the Wisconsin and Alabama games about 60 times each lol.
I'm sure I just missed an announcement, but is this site not doing Prognosticating on Fridays anymore?
Honestly, I'd rather we fly under the radar and get doubted by all the talking heads. We won't be an underdog I don't believe in any of the remaining games but I like when we play like we are an underdog.
Holy shit that's how much they're investing in paying recruits over the next decade!?!?
The Little Giants would be proud.


I'm really liking this dominant defense thing. We should try it every season.

I'd allow it.
Bru's Room is my spot in WPB, FL when I opt for the bar scene.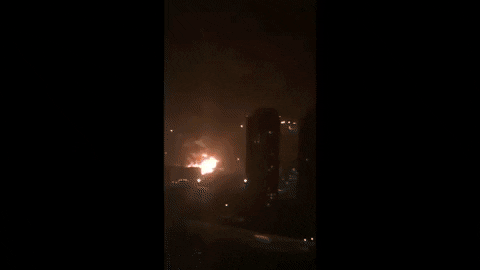 If there isn't then it'd be the first one I didn't lose.
Catullo's!! Youngstown's finest meats no doubt.
There would be a 300-comment thread on this website in under an hour.
Fact.