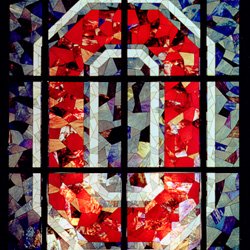 BlockO
Columbus, OH (via Zanesville, OH)
MEMBER SINCE July 01, 2013
Favorites
SPORTS MOMENT: 2016 NBA Finals
NFL TEAM: Browns (why do I put myself through the anguish?)
NBA TEAM: LeBron James
MLB TEAM: Boring....
Recent Activity
For penn state fans there is roar lions roar and black shoe diaries.
Could we hire Mark Helfrich?
I mean he wasn't wrong though....
I'd sneak into the clemson pregame meal and fill all of their drinks with miralax
First game I saw in person was the 1999 osu vs illinois game at the shoe. We lost that game 46-20 giving us our 5th loss of the season. Bellisari was well, sorry, Jonathan wells couldn't save us, and cooper had one foot out of the door. I thought i was going to watch an easy win that day but left disappointed at the result as the first game i went to was a loss.
We gonna win the ship!!!!!
It will be nice to play Oklahoma. I think they would prepare us somewhat for facing lsu if we are fortunate to make the championship game.
I think *ichigan should have tried to hire him tbh. Better recruiter than Harbaugh and he has shown he can win some big games.
When we beat *ichigan next year, Hilliard I believe would be the first Buckeye to go 6-0 against TTUN and have 6 pairs of gold paints.
It is so hilarious! I've been laughing at both them and Michigan for the last two days.
Dude the LSU blog is hilarious!!! They are so pissed about osu getting the number one slot last night. LSU fans are frightened of Clemson. Honestly, I hope we get the number 1 seed but in all honesty I believe that we beat any team we play this year in the playoffs. https://www.tigerdroppings.com/rant/lsu-sports/
I believe Georgia wins big but if LSU got blown out would they make the playoffs - especially if both Oklahoma and Utah win on Saturday (of course assuming clemson and osu win as well)?
Hmmm... as in anti fascism? Shouldn't all Americans whether you are from the left or right be anti dictatorship or against the forceable suppression of a person's views or rights?
Did bucksfan really change his icon?
How can it be game of the century when they aren't even the best teams? That being said, BAMA Rolls.
This year's theme is domination. We are no longer underdogs we are the prohibitive favorite. Let's dominate!
It could work with the caveat that teams cannot play more than one fcs opponent and conference champs only get automatic bids if they have 11 wins. If the conference champ does not get to 11 wins in regular season then they will get put in a bag along with the at large teams for the committee to choose. Also, the top 4 seeds should have first round games on campus with the semi finals and championship being bid on by bowls.
New mindset, no chase, just dominate.