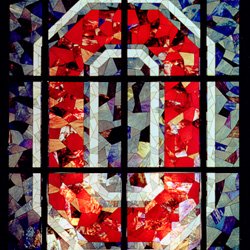 BlockO
Columbus, OH (via Zanesville, OH)
MEMBER SINCE July 01, 2013
Favorites
SPORTS MOMENT: 2016 NBA Finals
NFL TEAM: Browns (why do I put myself through the anguish?)
NBA TEAM: LeBron James
MLB TEAM: Boring....
Recent Activity
I guess I'm the only one but it still feels weird to me seeing Ryan Day on the sidelines and on the podium after the game. I think he will be awesome but part of me still feels like this is Urban's team.
Lol whoever downvoted you needs to get a life. Upvote for your opinion!
I would be interested in seeing that as well! One thing I do wonder is about team speed. Did we really get faster or is it just a myth?
When I say "weak" i mean top to bottom talent. There were some good players but not the amount we are seeing today on our roster.
Oh they certainly do, sir!
Rich, male, and white....
Him no mention Ruckert...
Honestly, i just don't think he is that good! We can blame the coaches all we like but at the end of the day a player makes plays. I think he is way to slow and while Al Washington may put him in better position to succeed, i think his ceiling is a mediocre player.
Hmmm Stephen A buying into the stereotype of black qbs not being able to throw well enough or are not smart enough to be a starting qb im the NFL. I hope more people call him out.
Either way I would do it!
I would do it for free. It would be awesome! I miss playing football.
Just start overtime at the 50 yard line.
I choose the 12-0 season. It was harder to pull off and to actually get players who haven't played for you before to buy in. "Anybody can be average, it takes a special person to be great"
We have to do the jump pass
I think having Coach Day as acting head coach for the first 3 games of the season was a blessing in disguise. He got the experience needed to assume the role at such a demanding institution. He then got the time afterwards to sit back and watch coach meyer to maybe see what he could have done better as the rest of the season closed out. I think we are getting a good one.
Okay sure just send the $100 to my cashapp. I'll make sure it goes where it needs to go. $natureboyain24
The Buck-I-Guy of referees...
Oh how soon we forget how urban meyer does with an underrated, angry, football squad. With the talent we have on this team and that emotion infused, I'll take an Urban Meyer squad against anyone- including bama.