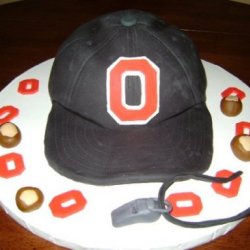 Block_O
---
Member since 12 September 2013 | Blog
Recent Activity
Looks like he had the same thing happen in June 2014. Cited for speeding (57 in a 35) at Dodridge and Neil. Didn't pay up until his mom did later that October. Case No. 2014 TR D 153221.
Not to be splitting hairs, but we are actually slightly worse at 35% (23/66) according to the official stats from the team website. Regardless, it stinks.
Agree, it was only 2 TO. Per Buckeyes stats, Cardale had a fumble but did not turn it over.
I believe you should know no later than Wednesday
You are correct, it is Ross-Ade Stadium
"OHIO STATE IS ALL OFFENSE AND NO DEFENSE" Looking at stats, our 2002 National Championship team defense holds the #2 spot for most yards given up in one season (4492). Look how that season turned out. Think back to that time, were we all bitching about the D then? The D came up big when it needed to and our offense did the same, no different than this year.