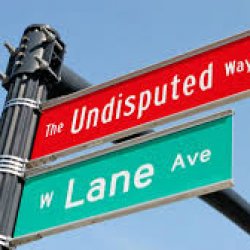 Blockandtackle
---
MEMBER SINCE November 15, 2015
Recent Activity
I would have gone with the Dave.
Where's that damn sarcasm font?
I agree with pretty much everything said so far. What I would simply add is the silent dignity that he exudes. Many coaches would be pounding their own chests and shouting to the rafters about the transformation on defense that they brought about. Not Day, not even a little.
He is also handling Tuf with dignity. He's not wholescale putting him on the bench, but he is increasingly diminishing his role as both the competition and Browning's level of play increase.
From what I saw last night, we'll see the same process repeated with Alabi taking more snaps as the season moves on. Next week will be my first time at the Shoe this year - I can't wait!
Polls at this stage are meaningless. With Penn State, Michigan State, ttun, and — who would have guessed — Maryland on our schedule we will have plenty of opportunities to show that we belong in the mix come year's end.
I couldn't care less about the polls right now. Just keep improving and keep winning. What I have learned after two games is that I really like this team and I think Ryan Day is a star in the making.
For those of you who watched the game last night I hope you realize you saw one of the greatest games by a QB...ever. I never got into the whole Joe vs. Dwayne argument and I hope people don't feel the need to revisit it now, but my goodness did Joe play his ass off last night. Frankly, I never thought he had that much talent, as he was dropping dimes on every possible throw. It wasn't quite Elway in the shoe in 1982, but from the second quarter on every decision and every throw was darn near perfect.
As a father, coach and teacher there is no greater feeling as watching a young person "transform" in front of you. Some kids just seem to always "get it." And, don't get me wrong, I love those kids too, but when a "knucklehead" (for the younger crowd this term is not mean-spirited, it simply describes someone who is a good person, but one who gets in their own way too often) turns the corner and starts to reach their potential, it's the most beautiful thing in the world to see.
This is the story that Urban is telling. Not only is he not "ripping" Cardale, he is sharing a personal account of watching a young man grow up in front of his very eyes. And, as competitive as Urban is, and as happy as hoisting that trophy was, it is those moments that we hold onto and revel in when the whistles are hung up for good.
Easy on the push-back Kevin, I think the guy may be Schizo.
Togiai is already the strongest, and
in limited snaps last year he appeared to have a big motor, which
combined with a whole year with Mick and LJ
makes him my call on the dog.
Thanks for posting that Whitesnake. Certainly one of the greatest single defensive plays I've ever seen. The fact that that call was not overturned was criminal.
On Chris Olave: "Chris is practicing right now at a starter level ... we think he's an every-down receiver."
Mack better get healthy fast.
Bowen is no slouch; don't forget that he started two years ago before his injury. No matter who starts, OSU wins. If Bowen starts, then he has beaten out an outstanding talent, though he is still a little green, and, if P-F wins, then he has beaten out a senior who has started and has ample game experience.
Great point.
Last week Day said that he needed McCall to "become the second-string back." We'll, how is that going to happen unless he is singularly focused on playing running back during practice. I can't help but think that McCall is not quite a running back and not quite a receiver, which, as a result, means that there's still no place for him despite his many talents.
Any insider knowledge as to whether he was responsible for putting the ball on the ground during Saturday's scrimmage?
I seem to recall that Mitchell was a little dinged up at some point last week. My guess is that he is not quite fully recovered.
They play different positions. Cornell plays 3-technique, while BB plays a 1-technique.
Both Schiano and Mattison have forgotten more football than any of us will ever know. Let's say, for the sake of argument, that Urban, Schiano and the entire defensive staff completely screwed the pooch in terms of the linebackers who started last year. What are the odds that a new head coach, who whole-scale changed the defensive staff, Mattison, Washington and the rest of the defensive staff would be making the exact same "mistake?" If that mistake was obvious, don't you think Hafley might say, "listen guys, I know I'm not the LB coach, but doesn't it seem like Browning/Mitchell are decidedly better than Borland? I just don't think that two different regimes, particularly with the pressure that the current regime has to "fix" the problems from last year, would put players out there unless they truly believed that those players gave them the best chance to win.
Now for a little nitpicking. There's a clip of Wilson catching a deep ball. The ball is slightly under thrown, which necessitates Wilson to slow down. He makes the catch, but he allows the ball to fall into his arms over his shoulder. Short balls allow any space between the receiver and defender to be eaten up, which, more often than not, creates a jump ball situation. In a game the receiver would have to high point the ball to have any chance at catching it. If the receivers aren't repping proper technique in the drills, then what are the drills for? I'm not blaming Wilson but hopefully the coaches will use this as a teaching moment during film. I know I'm reaching with this, but at least we get to talk about actual football again.
Karan Higdon makes me giggle.
The following statement is not fair to TT given the small sample size that we have to go on, but I think he could have a tree in the grove and leave here with the reputation of being one of our best 1-techniques of all time.
His strength and leg drive at the point of contact are elite. One fundamental of defensive linemen is to pursue along the line of scrimmage. A number of times last year I noticed him in on tackles on the sideline at the line of scrimmage. This speaks to his motor and speed, along with his elite strength.
As the year evolves, I think it will be increasingly harder to keep him on the sideline. Elite 1-techniques are a nightmare to an offense and we finally have that SEC- caliber 1-technique that we have been clamoring for for years.
Defensive ends are made of first-step quickness, leverage and strength. Few I've ever seen can match the Bosa's in that regard. I'm excited about Zach's potential, but having a fast 100 meter time on you resume translates better to receiver than DE.
The Bosa's were/are physical freaks - just ask the O-linemen that had to play against them.
I wonder if any of the players or staff knew that the Bosas' Great Grandfather was rumored to have been one of the shooters in the massacre.
Long tackles are hardly a liability. Jonathan Ogden was 6'9" and Orlando Pace was 6'7" -- they both turned out okay.
I love your last two posts.
Here I am enjoying the fact that I get to sleep in on a day off and you got my blood pressure up so much that I was going to respond to your brilliant post. Thankfully I have come to my senses with the realization that any retort would only embolden more insanity. Have a nice day.
What I'm hearing....
Haftel and Mattison Co-DC's
L. Johnson will be D-line coach and Asst. Head Coach
We're talking to both Freeman and Washington about LB position
I haven't heard anything about Taver
I don't know anything about Haftel, but the general buzz is very favorable right now
Mattison's record would indicate that he is an elite recruiter.
Only time will tell, but earlier in the year Martell sung his praises calling him the best position coach he's ever had.