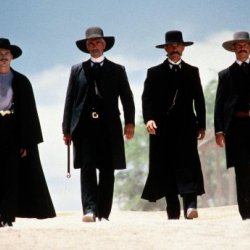 blazers34
---
MEMBER SINCE August 30, 2010
Favorites
SPORTS MOMENT: 85 yards through the heart of the south
COLLEGE FOOTBALL PLAYER: Troy Smith
COLLEGE BASKETBALL PLAYER: Deshaun Thomas
NFL TEAM: Bengals
MLB TEAM: Reds
Recent Activity
Awesome. Lake Marie is by far my favorite JP song
Awesome. Seems pretty logical that the staff saw his early season film and decided to make him a priority. Hope he is a Buckeye, sooner than later.
Awesome - thanks for the response.
Recruiting Gurus - Do we have any sense on how Miyan Williams feels about OSU? Is there a chance this is a quick flip opportunity?
Get this young man a banner up on the site! Welcome!
True. I'm not saying he is going to flip. Just saying there has clearly been some communication and at least some mutual 'feeling-out'
where there is smoke there is fire. always strong initial denials too.
Certainly wasn't trying to be a jerk. Just saying that the books are called A Song of Ice and Fire. Just a very different spin on direction. To your point - the show is clearly (especially now) centered around who ends up ruling Westeros.
I get your point - and pretty much agree. But - the books are not called Game of Thrones, only one is.
Don't want to speak for him, but MM loss sucked and it felt like McKenna got jobbed. Would have been cool to have a champ
edit - obviously still a crazy successful season. Ryan is the man
I would love to see an article about next years projected lineup as well as a look at the incoming freshman (and maybe a refresher on those who redshirted)
Of course I'd like to see this AFTER NCAA's. Should be an exciting few weeks. Go Bucks!
Rasheed seemed fine in his early round matches.......I think there is some gamesmanship going on heading into NCAA's
Gabriel Allon Series by Daniel Silva - fun, quick, exciting reads.
Hope he is a buckeye - but at top 5 with a few weeks to go is........something.
Is this the weekend he is supposed to visit too? Would be interesting if it got pushed back.......he'd probably have to make some tough decisions.
Wow! Surprised about this despite all the smoke. Thanks for everything Urban. 7-0 vs Michigan!
Prayers to Shannon and your family.
Shocking how quickly life can change
Nothing but love for all of the Bosa's. Appreciate their contribution to OSU and hope they kill it in the NFL
For whatever reason I remember him 'seeming' like a good kid. What happened at IU?
Peyton Powell being a Permian Panther is practically perfect
Different take on Chili - Hammy Style
•1 lb ground beef (85% lean)
•1 lb ground pork or sausage
•12 ounces rinsed and drained Brooks chili beans
•1 can Hunts Fire Roasted tomatoes, diced
•4 ounces tomato paste
•1 can (12 oz) white corn, drained
•3 ounces celery, 1/4 inch dice
•1/3 cup Pinot Noir red wine
8 ounces bacon raw chopped
1 ounce small yellow onion diced
1 ounce sauvignon blanc white wine
1 teaspoon chili powder
2 teaspoon Guldens mustard
4 ounces jalapeño pepper, diced
1 teaspoon fresh garlic lightly roasted cut in 1/4 inch
A pinch seasoning salt to taste
2 teaspoon Frank's red hot or Tabasco
A pinch Cayanne pepper to taste
2 teaspoon brown sugar
A pinch ground cumin
A pinch of garlic powder
A pinch black pepper
PROCEDURE
Cook and brown bacon. Drain grease and set aside but keep the grease
In the bacon grease, brown and drain the ground beef and pork and set aside
Reduce heat to medium/high, and sliced garlic, celery, onions and jalapeños. Sauté until caramelized
Add bacon, ground pork, ground beef, garlic, celery, corn, onion, jalapeños, tomatoes, tomato paste and red wine and reduce heat to a simmer for about 30 minutes stirring
Add all seasonings( chili powder, mustard, salt, sugar, cumin, garlic powder, black pepper, red hot)
Place white wine in pot and simmer for at least an hour
Add chili beans, bring back to temperature and simmer 10 more minutes, stirring regularly, and serve
Don't forget to stir
Did I miss Booker transferring or something?