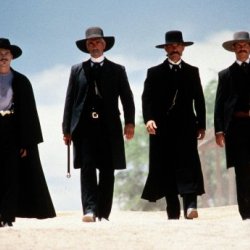 blazers34
---
Member since 30 August 2010 | Blog
Favorites
SPORTS MOMENT: 85 yards through the heart of the south
COLLEGE FOOTBALL PLAYER: Troy Smith
COLLEGE BASKETBALL PLAYER: Deshaun Thomas
NFL TEAM: Bengals
MLB TEAM: Reds
Recent Activity
Any idea why he decided to leave Stanford?
Very stupid question - what is BRR?
I wonder if she is aware of the Stark reunion/rising taking place at Winterfell. It is very odd to me, given her path that should wouldn't head home if even for a quick reunion. I get her list......but still hard for me to understand. You'd think she would want to work with her family on the 'plan'.....whatever that might be.
Looked at the county I grew up in - Clermont County. To my surprise, one of my best friends mom designed the flag in 2002.
Had no clue
this it? https://www.youtube.com/watch?v=ocS2GFICJoY
Welcome Coach! Happy to have you in Columbus!
hmmmm, that's tough. I've never tried to put them in order but here are some songs that I like
Violent
Keep Ya Head Up
How do you Want it
Life Goes on
Hail Mary
Hit em Up
I Wonder if Heavens Got a Ghetto
California Love isn't even a top 5 Tupac song
I love to try new beers so I often forget what I've had. For that, the Untappd app is invaluable. Feel free to add me - bchristin - if you have an account
I'll try anything, but I'm a big IPA fan. My favorite 'normal' IPA is Fresh Squeezed by Deschutes. Locally here in Cincy I love Rhinegeist Truth, and Punch you in the eyePA by 50 West
True. But article says we were tied with LSU and Michigan with 3 first riunders
I'm only counting two guys from Michigan - Taco and Peppers. Who am I missing?
We'll lose more than 4 and Huebill (sp?) won't grayshirt
"Rodjay Burns is another interesting name to watch, although he did have that "committing to Louisville" tweet he quickly deleted during the season"
Anyone have any more detail on this? I must have missed it during the season
For some reason I thought I remembered you having a blog. Is it still active? If so, do you mind sharing the link? I'd love to check it out.
keep up the great work. You'll hit 100 again
What the hell ever happened to Shane Morris?
Does Falo have a brother at a college on the west coast? Did I miss the tidbit?
Thanks for the background, I vaguely recall the squabble. Glad everyone moved past it. Your contributions are appreciated
I've been on 11w for a looooong time. I remember getting an email from Jason or Chris about a commenter mock draft? Or something else? Who knows. Got the chance to meet most of the guys after one of the spring games at an 11W get together at a bar in the Short North.
I love DJ's style. Unless I'm remembering incorrectly he took a bit of a hiatus as a writer on the site. Behind the scenes story of that would have been interesting.
Thanks for all of your effort and passion over the years. 11w is a great place.