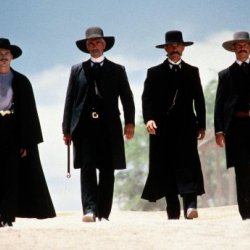 blazers34
---
MEMBER SINCE August 30, 2010
Favorites
SPORTS MOMENT: 85 yards through the heart of the south
COLLEGE FOOTBALL PLAYER: Troy Smith
COLLEGE BASKETBALL PLAYER: Deshaun Thomas
NFL TEAM: Bengals
MLB TEAM: Reds
Recent Activity
Not like Castro is much better
I usually go with my Marching orders, but the strategy thread says attack Syracuse. Should I be defending Army or Virginia instead?
I signed up yesterday. Excited to help.
Probably be easier to say what I dont miss. Miss my kids practices and games. Miss grabbing a beer with co-workers. Miss nights out with friends. Miss watching the reds. Miss listening to the reds while grilling. Can tell I'm going to miss the pool. Miss a lot - interaction energizes me.
Interested in what folks have been reading lately. I picked up a couple of spiritual devotionals by Brian Tome, read the Kite Runner (suggestion that I saw here), have essentially read every Harlan Coben book over the last year, and am eagerly awaiting the new Gabriel Allon book by Daniel Silva. Also ordered Pound the Stone based on someone here's reco.
Seems like this was a dumb thing for Bill to even bring up. Call it COVID boredom
Completely agree. We go down there to run steps all the time, and the place is always hopping. Really, really cool that they allow open access.
Give the guy a break. People are at their wits end with the shelter-in-place stuff. I get it. Lives haven't just been disrupted, but changed forever. Hard for people to deal with. Understand the worldwide deaths and am not selling them short, just saying that people are starting to struggle.
Terrible! Family is distracting and this experience has proven that our internet is awful!
Decatur's redshirt is still a head scratcher to me. Lots will happen this offseason, that much I'm sure about
"Sat their ranked wrestlers at......."
I just really hate this. I understand seeding, competitive advantage, etc. but just go out and wrestle.
Also - thank you for all of this GREAT coverage, I love it.
Awesome. Lake Marie is by far my favorite JP song
Awesome. Seems pretty logical that the staff saw his early season film and decided to make him a priority. Hope he is a Buckeye, sooner than later.
Awesome - thanks for the response.
Recruiting Gurus - Do we have any sense on how Miyan Williams feels about OSU? Is there a chance this is a quick flip opportunity?
Get this young man a banner up on the site! Welcome!
True. I'm not saying he is going to flip. Just saying there has clearly been some communication and at least some mutual 'feeling-out'
where there is smoke there is fire. always strong initial denials too.
Certainly wasn't trying to be a jerk. Just saying that the books are called A Song of Ice and Fire. Just a very different spin on direction. To your point - the show is clearly (especially now) centered around who ends up ruling Westeros.
I get your point - and pretty much agree. But - the books are not called Game of Thrones, only one is.
Don't want to speak for him, but MM loss sucked and it felt like McKenna got jobbed. Would have been cool to have a champ
edit - obviously still a crazy successful season. Ryan is the man