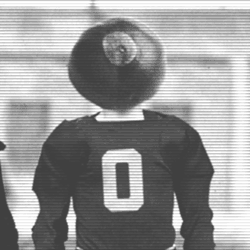 Blaster
---
Member since 09 October 2012 | Blog
Recent Activity
Good oral hygiene....the key to Polynesian Football
Always Buckeyes at the Red Rock Casino sports book. Also PT's on S. Decatur at the 215.
Dark grey (graphite). Even on helmet stripes, never again black...
I don't even want to hear Chuck's halftime crap.
Have a clue guys. You make too much money to screw up names and get the wrong class.