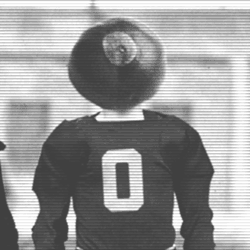 BLANKTANK56
---
Atwater Ohio
MEMBER SINCE November 10, 2015
Favorites
SPORTS MOMENT: Being at the game and seeing first hand Zeke go 85 yards through the heart of the south
COLLEGE FOOTBALL PLAYER: James Laurinitis
COLLEGE BASKETBALL PLAYER: Craft
NFL TEAM: Browns
NHL TEAM: Jackets
NBA TEAM: Cavs
MLB TEAM: Tribe
Recent Activity
Didn't NW just build a state of the art indoor facility over looking Lake Michigan?
Most resorts are actually owned by cartels and they protect them and keep the violence away from them to protect their business
So what your saying is there needs to be a flag planted? I think I know just the guy
This made me laugh logged in just to Upvote
Both of these are two of the most true statements I've ever heard
Regardless of personal feelings in the matter. If they disrespect Minny to the point they still rank them below PSU, I will bet a sizable amount on them in the game this week against Iowa.
Michigan St 2015 was a night game the week before TTUN
Does the ole miss rebel get a Gatling gun? Also I feel like this is a question for Mike Leach
We have to do something... sorry for being real but people sitting on their hands not cheering isn't a home field advantage. People were mad at urban the other day for calling the swamp the toughest environment. Yet most the fans at an OSU game aren't into the game. Also recruits might enjoy it and that's what matters not how we all feel on message boards. I get the tradition of everything I do it's why I love college football but we cannot just dismiss this simply because it's not how it's always been
DAN FROM THE TOP ROPE OUT OF NOWHERE
Johnny Dixon would break out in 15. In the hotel Monday morning in Blacksburg I predicted he would have 1500 all purpose yards that season.....
I am with Kevin. I skip my a friend of the family's funeral for the 2016 game. My parents completely understood and were not mad. Side note as I have also snuck out of numerous wedding receptions to watch games. I feel like this is the perfect thread to bring back Ramzy's #banfallweddings which I completely endorsr
This is exactly what the doctor ordered for the abyss that is the off-season. Great work looking forward to reading all of them!
I am a big Motorsports fan. My father has worked at Goodyear in Akron for over 20 years so we follow NASCAR pretty close and I have friends that go to the bowling green pulls every year I'm looking forward to checking them out this year
And now you know the rest of the story. Good day. Lol thanks jpf
Great insight brohio thank you much
Sounds like a good time much appreciated
I can see you are a bit of a fan
Cheap golf is a great thing to hear! Appreciate the info
I will definitely check both out I'm for sure on the hunt for a Buckeye bar