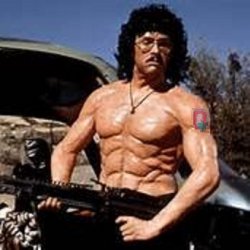 Blackbeards Delight
---
MEMBER SINCE November 07, 2013
Favorites
SPORTS MOMENT: 2002 NCG/2010 ROSE BOWL
COLLEGE FOOTBALL PLAYER: Billy Price
COLLEGE BASKETBALL PLAYER: Neon Boudeaux
NFL TEAM: Anyone who beats Dallas or Pittsburgh
NHL TEAM: Icy Black Hand of Death if they were a team
NBA TEAM: The Dream Team
MLB TEAM: I don't take naps
SOCCER TEAM: I like to use my hands
Recent Activity
Yeah. Being too good looking is actually what has kept me from joining Twitter.
I'd like to know where you even found a 1792 12yr? I've seen it on a few sites out west (sold out) but that's as close as I've come. I'm old school in that I prefer "The Chase" in reality vs online. By the way who killed the sax in the early nineties? Suge Knight?
Yeah, weird? K state only put up 275 yards against them last year. I've heard of "Addition by subtraction" but "Subtraction by addition" seems legit as well.
I acquired a bottle of the HHBB last weekend in Ky. The HH6 green label goes around $21 for a 1.75 liter. A good mixer. Managed to come back with eight bottles of bourbon, some new additions and some refills.
"I'll tell you what, if I broke multiple bones in my leg doing something, you bet your ass I would never do that thing ever again – especially if my recovery didn't go swell the first time. But Bowen ain't a quitter, and now he's a starter again."
You'd give up drinking craft beer? No you wouldn't! You ain't a quitter!
I guess their loss to the buckeyes will be considered a quality enough loss to get them in?
Well on the bright side, Bill Davis will be gone too.
It's great that every other power five conference game is basically a play off scenario but the SEC. The SEC title game equals two teams playing for the higher seed in the playoffs. I'm of the belief you should be playing your best ball at the end of the season. That equals wininning your last game.
Rumor has it, Bill Davis has been coaching Snyder.
"We're going to have to get some things fixed"
-Coach Meyer
Weeks 1,2,3,4,5,6 and I'm sure this week we'll hear the same
Tickets are just the beginning. Transportation costs, wether that be Uber/parking. Food/drink inside and outside the Shoe. With multiple offspring, I have to drop $ on a sitter. But for me the biggest factor is time. I live 25 min away from the Shoe and it's basically an 8hr commitment at the least to watch a game there.
You get a few fruits of the loins in the mix and see how much time you have on hand for yourself. So for me it becomes an 8hr $300+ day. I can do this but it's not worth it for me anymore. One a year at best and maybe a rare bowl game.
I hope J.R. Smith's children's book is about counting.
Just curious as to why DG's comments are warranting downvotes? I'm not that familiar with Wards family situation but without any context his statement is as legit as it gets.
I keep reading "glad it's over". It is if all you wanted to know Is Meyers current situation in regards to coaching. For me, until the Powell police investigation concludes this will truly never be over. What if ZS is charged with DV? What if CS is found to have made false statements? Condemnation or vindication? So for now, I'll continue to hold my judgement either way until that investigation is over.
Tread lightly young warrior. A dog is a mock child.
Speaking of staying at home that's where Ward should have been. If your decision is to forgo the bowl game, then you shouldn't be allowed to be at the game as a player. If your choice is not to play then fine, you're not going to get a free trip to wherever, cop free meals, receive a bowl game package, and all the perks. Travel on your own dime and sit with the rest of us. Im not a fan of sitting but do what one will. Good luck sir.
Robiskie dropped that TD pass that led to the blocked field goal attempt.
Man, what will the aftermath look like when he pulls next season and collides with Mr. Bosa?
Heisman next? Congrats to you sir. The Price is right!
I concur. Not mad OSU didn't make it but really disturb by Bama getting the nod. Committee seems to enjoy contradicting itself. I'm not sure Gene Smith a very good negotiator 0-2. Yes, I realize he has to abstain from weighing in on OSU
I believe this was from the Michigan sucks series. Other paintings include "The Spot Was Good", "Shit Happens Bum Juice", There Will be Blood on the Field", and "We Don't Give a Damn", to name a few.
Tim Biabcdefghijklmnopqrstuvwxyzka
Fine article. I will not discuss last Saturday, nor the fans clinging to the minuscule chance of backing into the playoff. I will agree with the old timers and take it one game at time.
I will be heading to the "champions of life state" to visit my brother in law this weekend. I usually try to grab an obscure/unavailable in our parts bourbon. Last time a Virginia Distiller called Bowman Brothers was recommended and didn't disappoint. I recently had Blanton's single Barrel and am hunting for it here but haven't been able to acquire it. So it looks like I'll be coming back with two bottles this time. Anyone have any suggestions?