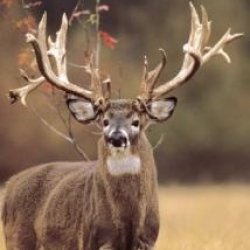 BKshepherd
---
Member since 28 December 2012 | Blog
Favorites
SPORTS MOMENT: Watching Keith Byars run for touchdown after losing shoe against Illinois...
COLLEGE FOOTBALL PLAYER: Chris Gamble, Art Schlichter and Chris Spielman
COLLEGE BASKETBALL PLAYER: Don't care for basketball
NFL TEAM: Cowboys
NHL TEAM: Team USA in 1980...The Soviets were pro and we bea
NBA TEAM: Divas
MLB TEAM: Reds
SOCCER TEAM: What am I, European?
Recent Activity
He wasn't on any list I've seen. He is a target and still is 100% projected to the Buckeyes.
Let's just clean this crap out with Terry Tate, office linebacker..
https://www.youtube.com/watch?v=RzToNo7A-94
Hey, the last three star from New Castle PA turned out to be better than anticipated. Sign his brother up!
Without Watson, they won't be nearly as impressive.
Looks like the lead blocker, the other running back, whiffed on the block of Hilliard. I'm not sure he saw him coming until it was too late.
Remember, we just took one DE last year with Chase Young. I'm guessing we will need multiple DE's this year to create more depth.
That is what I have been waiting to see from him. He had a bunch of those plays in his High School Highlight tape. He could be a special player for us if he can stay healthy.
So isn't this a huge story? Under-rated Tyreke smoking a top ten pick. Don't get me wrong, I'd love to see Carman getting some OSU coaching, but wow. Tyreke deserves a trip to the Opening....
Down to 315? He is listed at 290.....
If we could land Vincent and Jones from Erasmus, we'd be set at DT....
That is the ugliest tatoo I've ever seen. Get your money back man....that should be a wildcat....not a lion...
Look at those Gorman receivers blocking down field! Impressive.
I watched the senior highlights of Shaun Wade the other day and if I didn't know any better, I was looking at Ginn or Gamble. That dude is a playmaker and I hope we look his way if the WR room isn't producing.
Wow, the kid wanted to come here.....I wish him the best. I hate drama this late in the cycle.
No, the most generic possible reaction to a recruit's reflection toward a very special and memorable event....
Can you name another IMG player that OSU should target? Maybe someone who is a little under the radar but a flat out baller?
Hell, I thought their receivers did a good job of blocking as well as catching the ball last night. I don't think it has to be an either or situation. We just had way too many drops last night.
Add two or three more "aarrrsss" where they don't belong and you have a Beth pronunciation....
Some people have more that one browser open at a time...the tea leaves for Wilson are trending toward LSU and the readers are asking for more info. That is all.
Phil Snow, Defensive Coordinator at Temple. Their D was a beast this year. Temple ranked third overall in total Defense, right behind Bama and Xichgan.
It seems that the real issue here is that the committee wanted teams in the hunt who had only lost one or less games....Period.