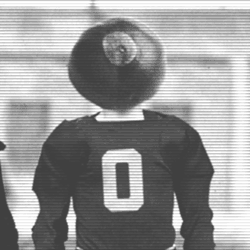 bkleppel
---
Member since 16 February 2014 | Blog
Recent Activity
It'd at least be better than Illinois...
Let's be real...as long as the NCAA is making their money off of the schools do they really care how the students are passing?
Great piece Chris. I don't think we realize how much we're going to miss them. I know they've taken a lot of criticism this season, but we are definitely going to miss Craft's defense and leadership. It will be interesting to see the team next year with so many new pieces coming in after these two starters are leaving.
This is SOOOOOOO surprising
Gotta love how our recruits also recruit for us
Are they going to cut down the nets win or lose? Or was that a one time thing?
Have they talked about what they're going to do about skull session? are they going to have it at the schott and bus people over? or make the band march all the way from the schott?
If we would have hit our free throws it would've been a different game too...
Skip Bayliss is probably going to have to debate about this tomorrow...
I'm more surprised that bama has a library...
Matta was yelling at Beilein. As I recall, Evan Turner had won the Big Ten POY award, and the only coach that didn't vote for him was Beilein, so he was yelling "thats the player of the year". I'm not 100% sure though.
I could watch that over and over again and it will never get old.
just gonna leave this here
If we can play defense like we saw in the second half against Minnesota that would help too!
I forgot that football is all about these meaningless drills rather than on the field performance...