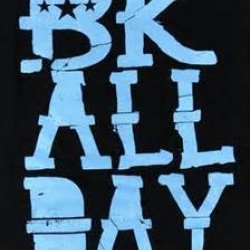 BKallDAY
---
MEMBER SINCE September 04, 2014
Recent Activity
Welp at least the Browns have the Bengals this week ....
I get that problem from time to time as well!
My desk at Easton pray no customers come in!
Read and re-read this nail on the head
Fit makes a suite not the price you pay!!!!!!
find your body type first get a great Tailor it will make all the difference if your in Columbus I like the guy at Nordstrom's rack in dublin I had a great guy at jos but he retired but it needs to fit the occasion
what do you do? When will you be wearing it at work? What is your height weight age and physique?
If you are doing 2 I would start with blue and grey since they are more versatile.
38-17 good guys ...book it!
Day opens a spot for fickell at penn state after this weekend!
you do realize that you don't have to read this post if it doesn't pertain to you right but the fact that you actually took the time too read it and then comment on it . . . we need to get you a hobby buddy!
I was more or less trying to discuss the changing landscape in college football at major programs due to new rules, try again maybe?
Aww the penix mightier for 500
I could even imagine p5 starters moving to have a shot at a ring
That kid that redshirted? He is a Herman kid isn't he? Wonder if he gives Texas a look? I thought he was more of a spread dual threat guy
It's funny how the cards land these days without Joe there is no Justin. I do think that good teams have all the advantage in cherry picking qbs from the portal after there is a vacancy now instead of grooming guys on the bench
Tathen will probably be looking . . .
Yes!!! Keto and intermittent fasting I've lost 60 lbs this year with out the insulin spikes it has limited hunger and allowed me to enjoy my diet also food and eating has not dominated the day it allows me to be more productive and clear headed. I've done this in conjunction with slow state cardio which has been perfect for my knees basically start at 7.5 incline on the treadmill at 3.1 mph increase .5 incline every quarter mile for a mile and a half ends up being about 30 minute sessions! My goal is 287 to 187 in a year ... best of luck with your goals!
Ohio deli is my number one I liked RAX (there is one in circleville) Just a PSA to the poster and anyone interested GD Ritzys in Clintonville just opened... management is awesome food is up to my memories if you've never been There burger rings and milkshake is a must!
Same thing different year. . . I think a late in the First Clemson game they should have benched Braxton and put in Kenny G he just looked to beat up
And at the end there urban was not looking like a great coach anymore however I still think he was the best recruiter in college football
Especially with all the opportunities he had to run Players down from behind
I know he would have been much better as would ohio states dline as would Ohio states whole defense.... him on that line not getting double teamed every play learning from Johnson and being rotated and schemed properly would have helped him tremendously but he wanted to be big fish little pond and go to the school that comps his mom and hires his coach honestly I can't blame him for that but I don't think it did him as much good as it did the people around him
can you imagine chase and boss on the outside and him and jones on the inside that's just scary
Great comment. That is a side to this argument that I really wasn't thinking about and you are absolutely correct. However I still think urban Meyer is one of the worst special teams coach I have seen. Starts with his inability to change he had a kick off philosophy that would leave you holding your breath every time that opposition could run left and out run that contain and have a free untouched path to the end zone and when you flip the script there is no punt return kick return threat at all And we would put players in that roll that had a tough time even catching the ball or making sound decisions Look at all the fumbles and Muffs .... even on kick offs
That being said I'm excited moving forward to have somebody dedicated to special teams I'm hoping that he brings back some more of that Jim Tressel two man punt return As I miss the excitement and the momentum boosts that came from our Dominant special teams in the Tressel era
I'm with you… I'm also very concerned that these young men think it's OK to stack the garbage inside their apartment by the door instead of taking it out
i like the botanical gardens alot . . . but it is hard to get kids super excited about going. lots of great eats, happy to throw some ideas out there just let me know your budget and preference
I like the idea of staying in the downtown / arena area it sounds like alot of your activities are located in downtown . . . constantly commuting from from a polaris or other suburb area is going to be taxing especially trying to get into downtown if caught in rush hour
everybody sleeps on 30 rock!
Michael Jenkins, Dee Miller, Santonio Holmes, David Boston, Cris Carter, Dane Sanzenbacher These are all recievers that paris campbell beat last year in recieving yards per season
Cris Carter, Terry Glenn,Corey Brown,Michael Jenkins,DeVier Posey, Corey Brown these are all recievers that KJ Hill beat last year in number of receptions.
We have break outs, just not a QB that show cased them cough (JT).