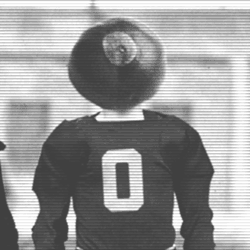 billybigwheel
---
MEMBER SINCE August 03, 2018
Recent Activity
eh watching that game it wasnt even close
CBS also thinks alabama vs ole miss is the game of the week, i wouldnt be too worried
while the accuracy could be better ive been watching tua and lawrence do the same thing. its college these kids are gonna miss throws, just gotta rebound on plays after to win
yep, no problem with them jumping use. however we should be ahead of georgia
I didn't watch so I can't comment, but sometimes games look closer than they really are. I would say we took alabama to the shed in the playoff but it looked close.
One can have multiple thoughts. We didn't deserve to make it, can't lose to MSU at home and put your fate in the committees hands. However, based on recent committee rankings putting 2 SEC teams in and putting a 2 loss Georgia ahead of us last year we should have been in and won the title, but oh well guess we were the guinea pigs.
We wanna be compared to the bamas and clemsons on the world, you think UC would give them a game? Hell no! Bucks by >24
Looked good, I feel they kept it bland once they got up big. Unfortunately I had them -27
Came here to say bucks by 100 after seeing that thing
I never want anyone to lose their job, but I wonder if Herbie will stan for Desmond after getting Torg fired years ago for some comments he made about Desmond.
The year we got shutout by clemson i had a dream we lost 36-0 the night before, scary how close it was to being true
Perhaps he was discussing that surgery in a general sense and not specifically urbans
ya nobody hacks an account and responds to ONE specific tweet
GOD DAMN I MISS THAT MAN ALREADY
I assume he's got some sociopathic tendencies, because his OSU stories are pretty damn truthful according to people I've talked to. But as far as the domestic situation its hard to believe either side of it, like he can just flip a switch.
Oh boy now his ex is creating a blog endorsed by Brett! These 2 need a reality show, its truly fascinating.
Birm making it seem like osu has no chance at him
This. While we're absolutely loaded, we are a giant question mark. We're losing arguably the best coach ever, easily a top 5. There are question marks and this is a fair assessment. Nothing to be offended about.
I said to people when the whole basketball thing went down there. If LSU is throwing money at basketball players, imagine what the football team is getting.
Hes in a bad place, got arrested a couple months ago for some shooting too
Iowa and Purdue, very early on in the games
im definitely intrigued, dude knows some shit
on top of lacking talent they play like dingbats, cant make 100000 mistakes when youre not good to begin with
This team is lacking a ton of talent, my god
just listened to the podcast, who knows maybe urban was honest and said cardale wasnt ready. He essentially admitted to not being ready later in the interview when he was talking about his time in buffalo