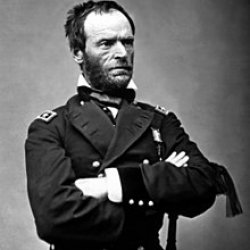 BillShermansGhost
---
MEMBER SINCE July 10, 2018
Recent Activity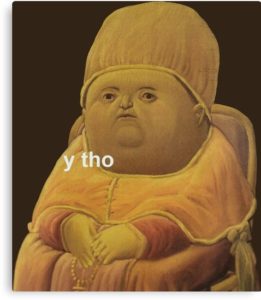 Anyone help with the pronunciation of his last name? I would guess the "n" is silent, but I have no clue. Or maybe he has a nickname he prefers?
To an extent, but they have their heads so far up their asses, that they are ruining what they claim they are trying to protect!
Yeah, I tried to edit my comment, I am dumb. At least it is the EOD Friday!
I notice that Joel Klatt is doing a lot of his reporting, analyzing etc. from our stadium. Is he based here?
I caught the news on Golic and Wingo, and even though it was the tail end, they talked more on his ability than this issue. I'm thinking the national mood is the NCAA is power hungry, and everyone is tired of their shit.
Someone else posted that we have a better record at noon than at night. Maybe it is inferior opponents? Who has too much time on their hands and can post some data on this?
Randomly talked to Troy Stellato's parents while crossing the Lane Ave. bridge, on the Michigan State game. They were in awe of the fanfare, tailgating, the University in general. IMO we got their approval, hopefully their son feels the same way.
Get you a nut gatherer. As dirty as it sounds, they work quite well.
Does anyone know what the music is? I don't know how well it would translate, but could you imagine the band playing that ominous music as the team comes running out?!
That's the worst part of all of this, let the students make a buck. The university decided it needed that money more, which sours me even more on this administration.
Close friend of mine, the same says the same thing. Gattis has ignited their offense and that it's the missing piece. My personal opinion is that Jimmy is waaaaaay too much of a control freak, as soon as it looks sideways, he is gonna flip out and grab the wheel. Best part of his fandom is this. His family is from up north, and it was bred into him. However, he grew up in Ohio, and his parents live here, and they both admit to their preference of living here, because the people are so much friendlier/nicer. Ha! But I respect his roots, so I only rub our success in a little bit.
Love Vue! Co-worker of mine recommend FuboTV, but have yet to check it out. FuboTV seems to have a similar lineup to Vue, but more sports channels.
Great link to the Vice story. When they don't try to get too political, the Vice video stories are fantastic. They embedded with the Islamic Front in the Syrian Civil War, it made for riveting content. If you have time, check out "Ghosts of Aleppo" https://www.youtube.com/watch?v=CiyyWiO-IKY
How he ended up getting coach of the year still baffles me.
BE STILL MY BEATING HEART.
And I think he is exactly what the Brown's need. You said it yourself, you are going to watch the Browns because of him. I also typically don't like players like this, because they are assholes; but in this case, he's our asshole. I do like how he has embraced the culture of Cleveland, which either shows that he is really saavy, or that he truly fits in.
That game, michigan last year, and michigan in the double OT game. When we beat them in double OT, the stadium BOUNCED. It took a second for everyone to find where they had been standing.
I'd argue that those sec schools are producing the "flashy" talent in the NFL, while those B1G schools are producing nearly as many, just at less visible positions.
I think it's interesting how Mattison has taken to this team. Not that I doubted that a coach who has been in the game as long as he has to really get attached to his guys. I never watched him speak while he coached elsewhere, but to me, it's like he is giddy about the level of talent, as well as the dedication to each other. He seems to be really enjoying himself.
I'm late to the party on this one, anyone care to elaborate on the PED claim?
You still don't get it, it's clear you are watching the news and taking sensationalist stories as what is truly going on. The people who are "manning up" are repressing these mental issues, and sometimes it leads to serious consequences. So to answer your questions, it's just better to keep opinions to yourself.