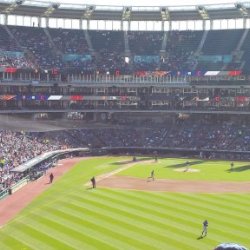 bigtenspeed
---
Amelia, OH
MEMBER SINCE July 19, 2013
Favorites
SPORTS MOMENT: 1/3/03
Nearly all of the OSU scUM games since 2001
Sandy Alomar HR off Rivera in 1997 ALDS
Tony Fernandez HR in 1997 ALCS
When the Browns beat the Broncos in Hot Tub Time Machine

NFL TEAM: Browns
NHL TEAM: CBJ
MLB TEAM: Indians
Recent Activity
The likelihood of refs making terrible pass interference calls to convert 4th and 15 is very high in this new scenario. I don't like.
2005 is one of my favorite seasons. By the end of the year that team was playing so well. What a great team. Not my favorite season but maybe favorite collection of talent. Plus we still had our best uniforms.

1. 2002
2. 2014
3. 2005
4. 1998
5. 2019. This season was pretty fun.
*fyi, we beat ttun at ttun in 2001.
It can be both failure to execute and bad officiating. True story.
I love baseball. Go Tribe!
I almost typed that one too. NCAA officially licensed those gloves and they were designed specifically to put them together and make an O. Those refs had no common sense.
Gus loves excitement. He gets the same way in other games he calls regardless of the sport. That's why it was such a loss when he left CBS and the NCAA tournament.
Never forget.
FWIW, I'm still mad about Santonio Holmes getting called for a unsportsmanlike conduct in the 05 ttun game for diving in between the safety and corner for a td. And we won that game!
I know it was Rutgers but they both wrecked the Rutgers QB last year.
No but they took 7 points off the board for no reason. Also refused to call all the pass interference Clemson was committing early on.
Can we have 28 points and also the refs make fair calls?
I remember the flood of Kane (WWE) gifs when he committed.
I agree. She Related with Luke because they both we're drawn to the dark and had to fight it. Luke w/ Vader lineage and her with Palpatine.
I agree completely. JJ Abrams should have directed all three. Needed that consistency.
Can't make the trip but have some peach bowl tickets for sale...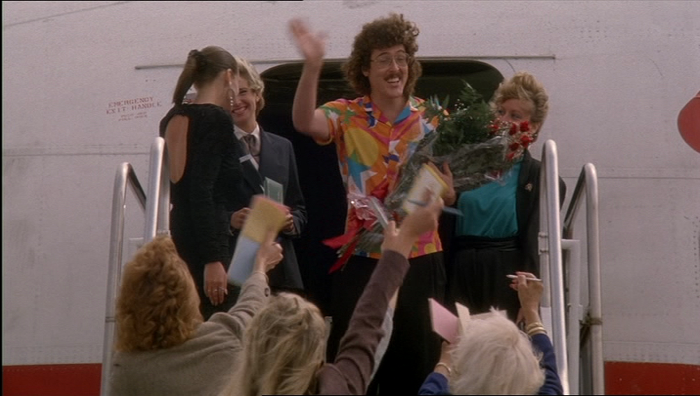 Nessler and Blackledge reunion!
Trying to think of response to "tongue bath".
Maybe they can get a loan from a family friend for their flights?????
Do you have a ziggy? And does it allow you to go back and change some other outcomes?
Shiny pants, wider pant stripes, giant shoulder numbers.
They also wore the road version of that for 31-24
I don't know but I was at both games and didn't see many open seats.