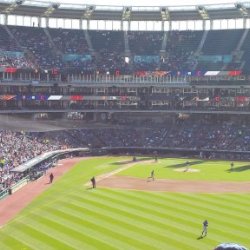 bigtenspeed
---
Amelia, OH
MEMBER SINCE July 19, 2013
Favorites
SPORTS MOMENT: 1/3/03
Nearly all of the OSU scUM games since 2001
Sandy Alomar HR off Rivera in 1997 ALDS
Tony Fernandez HR in 1997 ALCS
When the Browns beat the Broncos in Hot Tub Time Machine

NFL TEAM: Browns
NHL TEAM: CBJ
MLB TEAM: Indians
Recent Activity
Maybe a new thread about someone getting a new avatar?
This is the most likely option.
I personally like how your avatar is a picture of us getting a horrible unsportsmanlike conduct call in the 2010 ttun game.
Also Santonio would like a word about the 2005 ttun game.
I can see you. I like the scarlet jersey.
Watch it upside down maybe?
My first thought as well.
Hopefully he didn't get booed by the Cincy sports guy types.
How can you tell how many downvotes you have?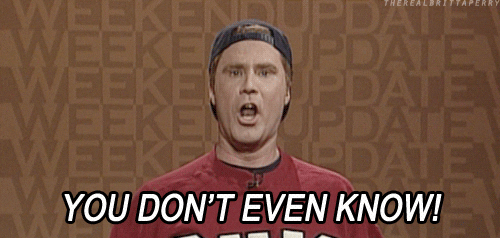 I laughed when he didn't it. We're the ones who played bad offense was terrible that day.
Quality comment. Very thoughtful and great insight.
I'm man enough to admit that mid way through last year Peppers actually started to get pretty good.
I shop around quite a bit and never see anything noticeably cheaper than Ticketmaster and stubhub.
Best tipbi can think of that you can always save money waiting until the last minute.
That's crack commandment number 4...
Considering IU, MSU, UM are taken up by their respective rivals I'd replace PSU with Wisconsin. We've had some history with them the last 10-15 years and it's already a mini-rivalry of sorts.
Not the same conference but they play every year. Lexington and Louisville aren't far
What a bummer. I really liked that station.
The one time they decided to play outside...
Is smilin Jack same as Simple Jack? If so, hope he didn't go full.