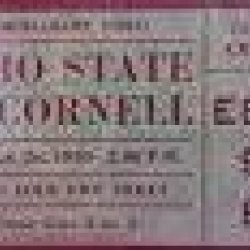 BigRedBuckeye
---
Member since 30 August 2010 | Blog
Favorites
SPORTS MOMENT: January 3, 2003 - Cie Grant applies pressure and Ken Dorsey throws a desperation pass that falls harmlessly to the ground, and, after just 4 months of enrollment, a New Jersey guy becomes a Buckeye for life.
COLLEGE FOOTBALL PLAYER: Mike Nugent
COLLEGE BASKETBALL PLAYER: Mark Titus
NFL TEAM: Giants
NHL TEAM: Devils
MLB TEAM: Yankees
Recent Activity
Ha, great job with my silly coach-in-the-band question guys!
Charlie Strong! Ha!
Not sure if you guys include these types of things in your reports but:
1. Nate Ebner forced a fumble: "Brandon Bolden knocked the ball from returner Charles James' hands late in the first quarter, and Nate Ebner followed suit midway through the third, channeling his Olympic rugby prowess as he separated Tyler Ervin from the football. The Patriots recovered both fumbles inside the Texans' 25-yard line and turned them into 10 points (a Jacoby Brissett touchdown run and a Gostkowski field goal)."
http://nesn.com/2016/09/patriots-smother-texans-with-special-teams-in-dominant-thursday-night-win/
2. Eli Apple left the Giants game in the first half with a hamstring and did not return. He is playing over 80% of Giants defensive snaps, and to me, the Giants D looked much more porous after he went out.
3. Ryan Shazier missed snaps after aggravating his Week 1 knee injury, but returned.
Win-win situation for me I guess!
I actually think a Bama loss, a Clemson win, and an Iowa win puts us in. We'd be the only 1 loss team left in the current top 25 in the CFP. The fourth spot would come down to us, 2 loss Florida as the SEC champion (who just got smacked by FSU at home), or 2 loss Stanford (both losses being to unranked teams, 1 at home and 1 on the road).
I think the arguments get dicier if Clemson loses, because we have to win the argument over 1 loss UNC as a power 5 conference champ. I also think it gets dicier if Iowa loses because putting us in the playoff creates a potential MSU-OSU rematch, and that might be enough to put one of the 2 loss conference champs (probably Florida) in over us.
Wouldn't we want to root for a MSU loss? That would make our game with them meaningless in terms of the B10 Championship, and we'd only have to beat TTUN to get to the B10 Championship game. An MSU win means we have to beat both of them. Obviously we want to run the table, but if we had a hiccup, I think having it come against an MSU team with 2 conference losses would be most preferable.
I was actually shocked this morning, in the first half hour of his show with Taylor Zarzour on Sirius College Sports Nation (Ch. 84), Greg McElroy actually spoke quite vehemently about 1 game being plenty and being exactly what others have received in similar situations. I was surprised to hear him stick up for tOSU like that, but he had great points about how J.T. has no prior history of being anything other than an exceptional person and leader, his remorse, and his overall attitude. I think he also mentioned that his captaincy is at risk and the scholarship penalty, although I was getting my daughter out of the car and into daycare so I missed pieces. Nice to see a national media member who is not always very pro-BigTen or tOSU give some real talk.
Would have been nice if this article could have had the attorneys explain the difference between OVI charges and other alcohol-related motor vehicle charges.
10 years ago I was able to meet these requirements fairly easily. I didn't have a lot of money, but I had enough to meet my expenses from my part-time job. If I remember correctly, as long as you were able to show an ability to pay for the basics, you would simply non-report any other support you received. I.e. if you had income to pay tuition, rent, food, and transportation, then it wouldn't matter if your parents helped you pay for other items that weren't necessities (internet and beer!). And J.T. would be in an interesting situation where, for the prior 12 months, he'd be able to point to his scholarship as a primary means of support (tuition and I assume a lot of meals as part of nutrition program?) which means he'd need less income/assets of his own to qualify. Then again, maybe they've gotten much more strict in recent years.
Any update on a parking lot for a semi-organized Buckeye tailgate? I didn't find out about the Buckeye Bash until today and it is sold out. I should have planned in advance. My wife and I live locally and would love to track down other Buckeyes to tailgate with. Also have never been to a Rutgers game so following the herd would be helpful in terms of choosing a lot and how to get to and from the stadium from that lot.
Didn't Michael Thomas pretty clearly have the word "Galloway" in his eye black at the Sugar Bowl?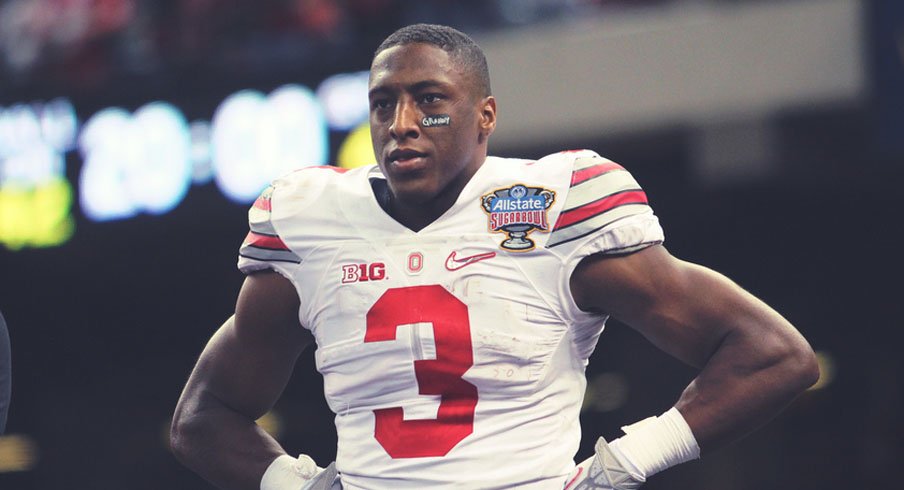 Darn it, that video was removed.
Sweet! Thanks for the link!!
New format doesn't seem to a show TV info, unless I'm missing it.
Is Matta the worst end-of-game coach or is it just me?
Ummm, why is this not on TV? BTN is showing a replay of the spellbinding Wisconsin/Indiana game and espn is showing ATP tennis.