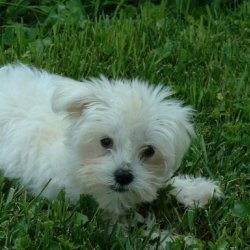 BIGonTHEbuckeyes
---
from Circleville
MEMBER SINCE January 04, 2015
Favorites
SPORTS MOMENT: The last moments of the 2002 Championship game
COLLEGE FOOTBALL PLAYER: Rex Kerns
COLLEGE BASKETBALL PLAYER: changes
Recent Activity
Watch the fans during the game. They don`t need beer and a DJ. Kinda lame.
Is Cade Stover`s dad still eligible, he looks ready to go. Welcome all.
When the underdog rubs it in your face it feels bad but it is a great motivator. By going out to there house and beating them as an underdog it kind of lights the fire. Revenge is a great motivator, ask Woody.
It`s real hard to follow a great coach, Day
Inside the five the fullback is badly needed, with a quarterback who can`t run and won`t block. What happened to the bump and run.
That`s about $500,000 fine. He can earn that in the playoffs but he did lose the Bob Evens show. Urb looked very tires and slow to react like I would do for the media from now on.
I hear that state up north has offered Urb a job.
It`s best that Urb is going to keep the team out of this so they can concentrate starting fall practice.
Bet the Urb haters down south is eating this up.
When you play close officials sometimes call you, sometimes it`s best to take the penalty.
Alum status is not checked when you buy your ticket.
With all the money that is being made by all, the families of all the teams in a major bowl should be treated to all expense paid trip to see their sons do their thing. It would be a write off for the tv networks and good publicity.
Jackson Carman just don`t impress as a want a be buckeye. He shows for the pictures and the free stuff. His head`s too big. He will not sign on signing day, you`ll see.
The spread offense is good sometimes but you`d better have something else ready, a good strong team will shut down the spread. Your punter was a QB in high school where are the trick plays. On short downs rotate your End to fullback for blocking.
Love student interaction with football but something is missing, non student interaction day. A lottery for two passes to the same arrangement.(not everyone can go to the University) There should be 1000 pairs of tickets drown from a list of people who want to enter. Keep it easy names should drawn electronically and passes should be awarded for one hell of a day.
Because he ignored his appointments with court, he should be sentenced to some hours of public service for contempt. Sweeping the court room for a while sounds good to me. And pay his fines.
Zeke`s motivation for the Alabama game was when Berry Sanders said "their is two great running backs in this game and they both play for Alabama", after Zeke just ran over Wisconsin. Guess he didn`t see that game. LOL
I was one of the many who was at the 2014 Spring Game. We all hoped that Braxton would be able to be the starting quarterback but not knowing how he would turn out, I paid attention to the skills of JT and Cardale. I`m a foot and motion nut and by far Cardale did a better job than JT. I wasn`t at all surprised that Cardale did so well when given the chance. The whole team was supportive of him and he didn`t let them down. Yes he did sometimes screw up the foot work but the three and five step looked good. Thank you Cardale.....
In a way VT did us a favor, they made us aware of our weaknesses and awoke the sleeping giant . GO BUCKS