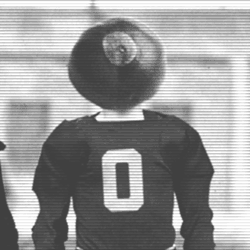 BIGnUGLY
---
MEMBER SINCE December 18, 2017
Recent Activity
Didn't he sign the lifetime contract?
I wonder which side the refs are going to be on vs michigan? It really seems like they pick a side in some of the big games. I like the way SEC officials call games to be honest.
I like him on ESPN. I don't can't remember the last time I watched ESPN, and I'm happy he fits in there.
Michigan looks damn good on paper. If the twos aren't significantly worse, it makes me feel good about the future because they just aren't developing them up there.
They're going to grind that poor kid up in less than a season.
A smack down on Clemson. Everything else is gravey.
Your credit rating affects a lot of things. Insurance rates, home rental rates, auto and home loan rates, etc. From your description, I'd say anything in collections is what's affecting your credit score the most. If you pay all your bills on time for the next five years you will probably raise your credit score more than just paying off the student loans. My credit score has actually gone down since I paid off all my debt. They want to see a long history of regular payments (no late payments or collections) and a certain amount of debt relative to your income although I don't know how they know what your income is.
My hipshot for you is don't take anything out of your 401K before you're 65 ever again.
No more car notes. My biggest step up came when I paid off my truck and put the monthly payment in an account until I had enough to buy the next one. My rule for my kids is if you can't afford the payments for a 3 year car note, or a 15 year mortgage, then you can't afford it.
You're better off renting than getting a 30 year mortgage.
Forget the interest rates, pay the little one off first. It will give you a sense of accomplishment that will carry to the next. Once you get some discipline go for the high interest rate.
I had a bad one that they kept throwing it to Sammy Watkins and we wouldn't make an adjustment.
It is kind of crappy, but schools and kids change their minds. Until the LOI is in, nothing is guaranteed.
I actually think we had a shot until NW ripped off some long runs in the BIG championship game. If we pop NW 59-0 we were in.
Assignment of benefits. A contractor says he will take the job and you will be first on the list if you sign an assignment of benefits. Basically he represents you to the insurance company and gets all the money. It sounds great, all you want is your stuff fixed. He gouges the insurance company for the tarp, roof, demo, and mold remediation. Then he leaves to do the next 30 houses he signed with and doesn't come back to your house and you can't fire him. They take the gravy and do the bare minimum to keep the insurance company off their back and could care less about you because they already got all the easy money.
I live in Panama City and stayed for Michael. I built my house, brick, 2x6 walls, ties from the slab to the trusses, all foamed in with impact windows. I felt it could take anything. Well, the wind can blow harder than I thought. I cut several trees close to the house before the storm and boarded all the windows and doors. Although no glass broke, three windows blew in or were ripped off. My youngest son stayed with me and he looked like the guy on the Andrea Gail trying to put plywood on inside the house during the storm. I had extra plywood and got the genny running during the storm and cut plywood for the windows that gave up. Even though the doors were plyooded outside they were bowing in so much we screwed 2x8s across them on the inside to stop them from coming in. My neighbors all had several pines break and cut through their houses. Just by luck all my pines fell away from the house. All my oaks came down and made a bit of a wind shield but we still lost most of our shingles, facia, and soffit. I was worried the gable would blow apart and the whole house would instantly disintegrate. Thousands of houses here were complete losses. I can't believe more people didn't die. The wires, poles, trees, made such a barrier that my wife couldn't make it home from the hospital where she worked for four days (7 miles). It took me a day to get enough trees cleared to get my truck out of the drive. No cell service for over two months. No electric for 34 days. No cable or internet for 95 days (I missed the last half of the season). Our two office buildings were destroyed. I worked until noon today on them and I have mostly worked 10 hour days 7 days a week since October 10. I will have them serviceable by July 1.
Have a generator and lots of gas, at least 50 gallons. We used about 10 gallons a day. A window ac unit is a godsend, and you wont find one after the storm. I have a well that we hooked up to the generator, I highly suggest it. I will definitely stay from now on, my presence saved our house from a lot of damage and it would have taken a week to get back. The mold was so bad by the time I got to the office that everything there was garbage and we had to take the building down to the studs.
Be prepared to get screwed by your insurance company. My advice is to get what you can after the first appraisal and hire a private adjuster as soon as you cash it. Don't hire tree guys or stump grinders until the rush is over, those guys made a killing. Don't sign an AOB. Your contractor won't do the work and you will be stuck with him.
Rent a houseboat on Lake Powel and camp for a few nights on the lake in the desert. It's awesome.
Didn't we play a bowl game without a QB? I think it was Tress against a Les Miles team and if memory serves correct we smoked em.
Take one and rely on the portal if you have to.
I sent my son to Fork Union one year. As a punishment it didn't pan out because my son loved it, but for results it got him pointed in the right direction. He is finishing up his first year at The Citadel now, which if you don't know, is a military college.
If you are going to send them you need to send them for years. The discipline seems to melt quickly unless it's engrained and that evidentially takes years.
The structure is fantastic, but most of the kids are there because they are not. They can't get into much trouble because they are physically so far from civilization at Fork Union. The Cadre have seen it all and seem to care, and the education was better than public schools here in Florida.
You won't be able to communicate with your son, my wife hated it.
I'm glad I sent him. I don't think he would be in college now without it
Nebraska and Cinci worry me next year.
it didn't take long for one to take the bait.
The problem I have is sometimes they seem very biased. A couple of years ago I remember thinking we got all the calls vs Michigan. This year Michigan definitely got all the calls. It's starting to remind me of the wwf. It's not good for the sport, that is for sure.
So, you're saying there's a chance
He only played three games but has the same stats on the season as the number one recruit Rashan Gary.
McSorley has a garbage swing.