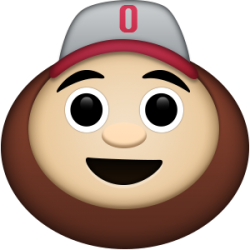 Bignate102
---
MEMBER SINCE July 26, 2015
Recent Activity
How do u watch game replays in the app I only see highlight videos
Joey Bosa got ejected for targeting when we played Norte Dame in the fiesta bowl a few years back. He hit the crown of his helmet to a players sternum area.
Neither of these are legal tho lol but they are my go-tos
They pretty much locked it down from 2nd quarter on
Got a pretty good feeling about this one as well. I think our run d will show just how one dimensional Wisconsin really is.
Don't leave out Tim Beck lol
I'm so pumped for this game
Where's the best place to watch a night game in Columbus?
I feel like Kourt Williams will announce soon. Jaylan Knighton on July 31st and then Bijan Robinson on Aug 2nd. Those are the ones I know of.
Goddam it's good to be a Buckeye!!
I think we'll end up signing more than 25 through these loopholes just my gut feeling.
We have already recruited players who decommitted from other schools. Mookie Cooper was committed to Texas and Grant Toutant was committed to Penn St
True, but I guess the difference is that Meyer said to the media as opposed to trying to use it as a recruiting pitch
Especially based on the great 3-stars we've had over the years, have y'all forgotten about Darren Lee, Micheal Thomas, Carlos Hyde?
Honestly it's probably because nothing cool rhymes with 20
Any chance Martinez can add a little weight and play Darron Lee type linebacker?
Akers and Woodbey should've been buckeyes
This kid needs a raise, knew exactly what was going to happen with UCLA haha
Some who hates the opening in a thread about the opening I guess lol
Good points by triv and buddyguy also you never know who may pop in the transfer portal next year if it ends up being a problem.
The recruiting this year has me even more excited for this season!
Is the opening streaming anywhere?