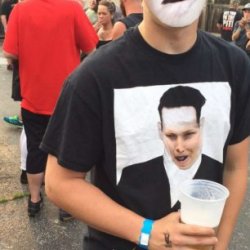 BigJoe21
---
Columbus (via Delaware)
MEMBER SINCE February 24, 2018
26. USMC Veteran. Current OSU student.
Favorites
NFL TEAM: Cleveland Browns
NHL TEAM: Columbus Blue Jackets
NBA TEAM: Cleveland Cavaliers
MLB TEAM: Chicago Cubs
Recent Activity
You just love to see it. Glad to see big BB back to anchoring the line
As a Buckeye and Browns fans. Never cared much for Mayfield when he was a Sooner but seeing him rejuvenate the Browns has been fun. This happened nearly two years ago. Probably time everyone moved on
First Fleming and now Toutant?! Cue the sad Penn State fans
Wilson/Fleming is gonna be a BIG problem
This rule is so broken. Player safety is the priority, but removing the player from the game and suspending them half the next is just wrong. Many of these kids have 40-50 if games if they are extremely lucky and then it's gone. To rob a player of a game is just wrong. Even more sad when you remember that removing and suspending the player doesn't negate the play in which safety was breached
Respect to you sir, thank you!. But no thank you needed!
Buckeye fans are soft af.. and this is coming from a lifelong Buckeye. I was born in Columbus. I've been a buckeye since I could understand the game of football. I'm a buckeye now as I'm an undergrad student at our beloved university... But God forbid a true competitor whoops our our football team, which Mayfield surely did and having respect for him because of it. Getting downvoted for saying Mayfield is an ultimate competitor more than proves this. Sorry but I was a Marine in our beloved Marine Corps.. I don't buy into this soft culture of oh we got whooped so I must hate someone for it. Respect your enemies for your enemies make you better
As a Buckeye, I hated this dude when he was a Sooner. But as a Browns fan, this guy is the truth.. it's easy to see him as cocky and arrogant but this dude is just a cold-blooded baller and true competitor and Cleveland is very lucky to have him!
Robbed. Plain and simple. But I expect Joey to make some big noise on a world team in the future!
I don't know what was worse; this game or the CBJ game today. What a rough day..
Great move by Columbus. They're gonna have a dangerous team
Can't give Jobst that kind of time and space and expect him not to bury it. Beautiful goal and beautiful crowd reaction
13 points?! Ah yes another 2nd half implosion
Can't go wrong with Lloyd Christmas my man!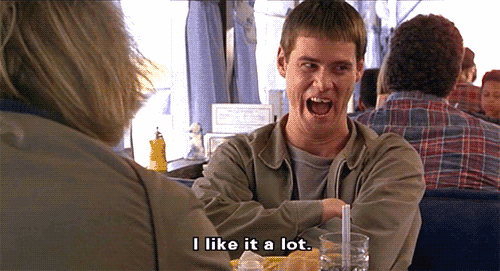 Smart move keeping Joey out.. and hopefully we see some improvement from everyone not named McKenna, Jordan, Martin, and Moore. Good opportunity for a lot of the guys to get rebound matches in
They have Missouri in front of us? LOL! We won't sit at six for very long
We sure have a lot of work to do before postseason wrestling starts. Use this as a learning experience, and motivation for down the road. And man that Ethan Smith is gonna be a dandy.. out-wrestled amine all match just couldn't finish it.
Had a chance to win this one. Don't wanna be that guy but seriously the officiating was very questionable most all night. Glad to see Holtmann stick up for the kids though
Really? By 14?! To Maryland?!
This dude would be an absolute nightmare for defenses via screens and wheel routes out of the backfield. Also, his elusive running style is a nice compliment to that of Dobbins power. I hope to see big #30 with a lot more touches this year!
Chris Olave & Garret Wilson
"It offended me that's how bad it was"