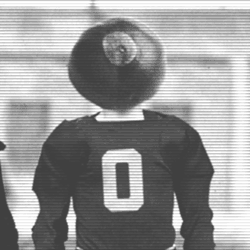 BigCat
---
Member since 10 July 2012 | Blog
Recent Activity
Yep, and watch Mitchell jack up 30 shots and maybe even get one assist.
Yep, seen both play live on multiple occasions.
I'm not here to bash either player. My comments were intended to those that said "Love Wesson's size", "nice inside\outside", "reminds me of Aaron Craft with a better shooting touch". If you watched these guys play, you wouldn't be making those comments.
Welcome to both players to Buckeye nation! Hope you both have a storied career.
You guys are joking, right? Have you watched either of these guys play in person? Wesson got abused in the state championship game last year by players 5-6" shorter than him. He lumbers up and down the court, no lateral foot speed and you expect him to compete in the Big10. Beverly is simply a trigger PG who struggles to get his shoot off against athletic players. Sorry guys, this is not going to lead to anything special. Dark days ahead for sure!
A.J. King left? Is that V.J.'s younger brother or Harris' cousin?