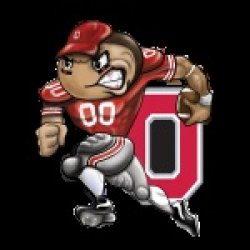 BigBadBuckeye
---
MEMBER SINCE July 23, 2015
Recent Activity
I was hoping Walt would incorporate "Chuckwagon" in to this week's poster!!!
Great Job!!
Go Buckeyes!!!
Congrats to Cam!!! We could not have done IT without you!!! No doubt, you will be missed in on and off the field in Columbus.
He was distracted by his future NFL contract, can't blame him...
Excuse me, it's called a "mun"...
Good article on procrastination. I am going to stop procrastinating tomorrow... or am I going to start procrastinating tomorrow. either way...
Anybody else notice the "WWND" written on Raekwon McMillan forearms (see the picture)? Can anybody shed some light on the meaning?
Coach Marotti makes me want to hit the gym right now. BOOM!!!
No, I think you are referring to Crosby, Stills, Nash & Young...
Please tell me you forgot to use the sarcastic font... Please!!!!
Can I still call him "D-Bag-Guy"?
I did the same for some classes (just show for review/test) & other classes I had to attend every class. I don't see the issue either as long as you can get a B or better...
Skipping class... Come on guys, you should know better.
I know, I know - "we ain't come to play SCHOOL..."
This needs to end NOW! With the football team going to be in the news A LOT this year, I hope the band will not be the dingle-berry that follows the team in to the news...