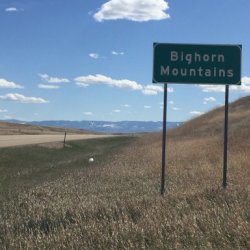 Big Horn Buckeye
---
MEMBER SINCE January 22, 2017
Recent Activity
Doesn't say much about the site unfortunately....
"Sloppy seconds" please be classier than this.
I appreciate your enthusiasm but Werner doesn't have the athleticism to slide back as a safety. Clemson would exploit that to no end! Werner struggles in space.
In other words, that defensive play/coverage is window dressing with no real merit.
From what you're saying, it sounds like the coaching staff is in the wrong scheme if the best players aren't on the field. Look what our offense did to this scheme last year.
If a player doesn't affect the game, then what are they doing?
86 plays out of 95, Werner didn't make the tackle or get in on it. That is pretty consistent. 1 play out of 10.5 Werner makes a tackle. 1 play out of 95, Werner made a tackle behind the line of scrimmage.
28 plays out of 34, White didn't make a tackle. 1 play out of every 6, White makes a tackle. 1 play out of 17, White made the tackle behind the line of scrimmage. White also broke up a pass and had a sack.
Sounds like White is more talented or has a better knack for making plays!
Bottom line...
Werner doesn't show game speed. He hasn't chased anyone down nor is his half of the field closed down to runs and passes. Numbers are calculable but production wins games.
I do wish things were different for Werner but they aren't right now. White is a better player today.
I think that White is better than Werner in pass coverage against 280 tight ends as well!
5 out of 9 are SEC... smh
Glad to hear Bowen is back and ready!!! I am happy for him!
They don't hear about Ohio State. The Big Ten doesn't get any one excited except for Iowa Wrestling. Outside of that, Oklahoma, Montana, Montana State, Alabama, Clemson and LSU.
Outside of my family, there was a PSU grad, Nebraska native, a TTUN fan, Tennessee fan and a USC fan as his sister went to school and played in their band. Most people could care less about college football, as they are hunting, fishing, or hiking/riding.
I interviewed 100 random people in a couple of towns nearby. No one had much to about Ohio State. They talked about Alabama, Clemson, Oklahoma and LSU. So, zero database points for Ohio State. 76 people talked about Alabama and Clemson and the National Title games 22 were Oklahoma fans, 2 are LSU fans.
It appears to me that it was known that Baldwin was leaving as he was showcased in the spring game similarly to Burrow in the previous spring game.
I think Day will handle things so the pressure won't be placed on Fields. I see a mix between Barrett and Miller. If the Bucks make a run, it would need to be made with the Defense leading the way.
Along the Big Horn River at the edge of the Big Horn Mountains.
SEC and Oklahoma get the love. Bucks split with OU. OU has 2 Heismans and 3 trips to the playoffs. Alabama and Clemson get love. 4 playoff meetings in a row and 4 National Titles in a row.
Ohio State was not even in the game their last trip to the playoffs. I listened to the National Broadcast of the game on Westwood One. The broadcast did not say 1 good thing about the Bucks! I was pissed off before I got home from my sons basketball tournament to watch the second half. PSU, MSU, and TTUN not living up to the billing hurts.
Not a lot to say about 3 teams that have been better than mine for the previous 5 years.
Learned to enjoy the wins, enjoy the development of young men as people and as a player.
I would be happy if that was his stat line! Very surprised, but very happy!
As the season progressed, no one wondered if Fields was going to take Fromm's spot as starter.
Haskins and Fields are similar how?
Who stated Haskins/Fields sucks?
4000 yards passing this season is a stretch for Fields. Fields had quite a bit to work on mechanically.
Could he have gotten better? Sure
Did he get better? Probably
4 new starters on the offensive line. That alone is a huge change! Juggernaut, probably not this year. If it is , I will be surprised and very happy!! But realistically not likely.
I lived outside of the Big Ten area for over a decade. That is the view point for the region that live.
Anyone else surprised that the Offensive Coordinator from last is now the HC and only 1 scholly QB is here?
Case by case, sure explanations are given but big picture, only 1 out of 4 are here.
Shows the difference of vision that was running with Day and Meyer. It is tough when the OC and head coach aren't on the same page.
Outside of Buckeye Nation, the expectations for Ohio State and Fields aren't high enough to be in the CFP talk or the Heisman. So the pressure wouldn't be a national thing.
The pressure would be from Buckeye Nation. So Day would be protecting Fields from locals. Silly for the locals to do that.
I agree! I do think Day is wanting to see more from Fields!
How about a QB from Oklahoma who have won this while being a starter for a season or 2 for the Sooners? Hurts did complete 11 passes.
How much improvement took place from a guy who didn't complete a handful of passes in the spring game?
Unlike Lawrence, Fields couldn't beat out the starter. Unlike Tua, Fields didn't present a skill set that his coach thought he could go to, to steal a win.
4200 yards passing for a player who completed 4 passes in the spring game. I would like to see this happen as that would mean a Great, Exciting Sean! Go Bucks!!!
The Big Ten isn't viewed very well either.
One that can be taken from the article is that, so far. the recruits need to be elite, just to give yourself a chance.