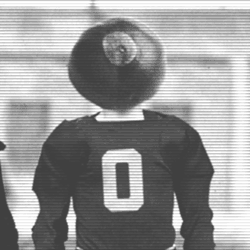 Bieterman
---
Member since 21 October 2010 | Blog
Recent Activity
I think Thad Matta's reaction to the #1 moment is easily a top 10 moment.
Anyone else think it's funny that Terrelle sold his sportsmanship award?
If you think Tressel is so holy and good that he will personally sit them for the Sugar Bowl, and the remainder of the 2011 season, you're insane.
Tressel will make them serve whatever punishment they get from the NCAA and then get them back in. He's a good man, and a good coach, but he wants to win.