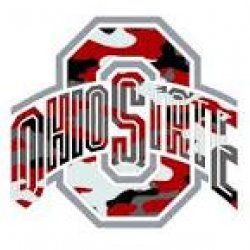 BierStube
O-H-I-O
MEMBER SINCE July 08, 2013
Favorites
SPORTS MOMENT: 1987 against AACC, 2004 OSU beating #7UM, 2006 OSU beating #2 Texas (on the road), 2011 OSU beating Da Badgers, and the best of all the 2002 NC game!
COLLEGE FOOTBALL PLAYER: Any from T-OSU
COLLEGE BASKETBALL PLAYER: Any from T-OSU
NFL TEAM: Steelers & Browns, I am a complicated individual
NHL TEAM: None, it is basketball season
NBA TEAM: Cavs
MLB TEAM: Indians
SOCCER TEAM: Really, is this even a sport
Recent Activity
I would go with Coach O for dinner .. head to Urbans for desert .. then to Harbaughs for drinks ... gotta think if he is bat ass crazy sober ... it would be a fun night with him after several!
Yet .. after all that .. they are still wrong!
How does the computer have Auburn ahead of Florida ... did the computer not watch the game?
Cincinnati is #34 in Tot Def.
Indiana is #26 in Tot Def.
Just think what those numbers would look like if they had not played the Buckeyes!!!
After going down at the half, again, Penn State rallied from a 28-14 deficit and this time came out with a win, 38-21
So ... did Wisconsin lose 7 points after the half ... how does this even happen??
supercalifragilisticexpialidocious
Problem Solved ... Logan should be able to go to where this guy works and throw a beer on him ... let it end there!
"I got to hang out with him, get to know him a little more," Seibert said. "He kind of just gave me tips on what I would need to be doing to be good at Ohio State, what it takes to be an Ohio State payer."
I did not know our players now have to pay to be here .. really shows the dedication!
They do .. I played for OSU back in the day .. never lost to UM!
Michigan ... only good at a sport where a coxswain (cocksin) is involved!
Rumor has it, Davis arrived with the Penske file in hand!
It would have been a tall order for Byars to win that year!
yep .. get that .. but he wont be able to play right away (no hardship waiver that I can see)... after Herbert is done next year .. he would have a strong chance to start.
Oregon .. he will have to sit a year anyway .. but it would be a good fit for his skills. That said, would like him to stay but wish him well either way.
https://www.elevenwarriors.com/forum/college-sports/2019/01/101502/video-harbaugh-reacts-to-coaches-leaving
You did enough young man .. take a bow .. and go beat Washington!
Thanks Linga .. my interweb skills are not sharp!
Today is my oldest daughters B-Day as well!
I have one suggestion on that front!
Outstanding Job this past Saturday ... but I hope he never wins this award again!