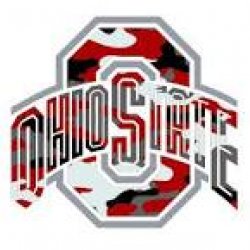 BierStube
O-H-I-O
Member since 08 July 2013 | Blog
Favorites
SPORTS MOMENT: 1987 against AACC, 2004 OSU beating #7UM, 2006 OSU beating #2 Texas (on the road), 2011 OSU beating Da Badgers, and the best of all the 2002 NC game!
COLLEGE FOOTBALL PLAYER: Any from T-OSU
COLLEGE BASKETBALL PLAYER: Any from T-OSU
NFL TEAM: Steelers & Browns, I am a complicated individual
NHL TEAM: None, it is basketball season
NBA TEAM: Cavs
MLB TEAM: Indians
SOCCER TEAM: Really, is this even a sport
Recent Activity
Think former coach not current QB and it will all make sense
Pretty much sums up Bama and the SEC.
Hit them with these facts. There are 3 refs they UM crazies have a problem with. Captain and Schwarzel both worked the UM PSU game ... No comments from crazy Jim after that game about the refs. Savers worked the UM Rutgers game ... And you guessed it ... No complaints after that game about the officials. so what conclusion can we come to about ole JimBo ...
Who cares .. they will lose!
35 to 3
I wrote in BierStube for Pres .. Papa Joe's for VP
Next week it will be "oh so close"
And we will make _ichigan pay for it!
So were you at the game the last time Ohio State lost to an instate school?
191
Hey .. it's not like they killed 5 hookers!
Nice ... Could add black shoes to the skier caught in the snow
Yes .. it seems that folks fall under the assumption (right, wrong, indifferent) that teams based on some mythical assumption are better than others. If you can not win your conference you should not be in the playoff. I have no desire to see 2 ACC, SEC, B10 or any other teams in a limited playoff format. For the most part the teams in question have already played .. the regular season counts.
No .. only conference champions should be eligible
Does this mean he is still committed to Notre Dame and will not be attending Norte Dame ...?
45 - 13 good guys
I was in NYC on 9/11 this year. Decided to take a walk around 10 pm. Had a shirt on with a small Buckeye "O" on it. Received 3 O-H's from passers by in about 45 minutes. Fans are everywhere!
We are going to blaze a cowpath right thru the heart of Happy Valley!
Working with the Browns ... So basically ..yeah unemployed
Don't have the clip handy .. but I do remember JT putting a move on Peppers last year ... Basically Peppers tackled "air" and JT went for 6 ...
God backwards is dog ...
This is nothing new .. Toronto kept the CAVS in customs for hours ... Good thing the fine folks of Canada don't have guns!
I think I sat next to those two !
Or a "catchmen" package
The profile pic was fake .. there are no cute girls in _ichigan. Good you got out while you did!