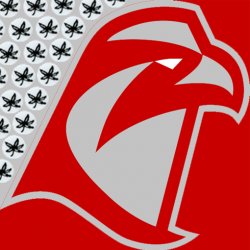 BGSUBucksFan
---
MEMBER SINCE July 16, 2013
Recent Activity
None of the losses Urban suffered at Ohio State were out of his hands.
Gotta give it to Woody. Not really debatable IMO. A young Urban Meyer would have surpassed him I think, but he wasn't the same guy after Florida.
Tore us up. Maye is just the latest proof that the one-and-dones have not ruined the rivalry. There are still quality players that stay in school that we love to hate on both sides. I won't be sad to see this dude go.
I guess it'd be fitting of me to bring up O'Brien then, too?
Riiiight, nice save. The guy who made the topic with condescending remarks is all of a sudden interested in the value of such a trip.
Good one, bud. As if that has anything to do with this discussion. There are former players from every team who do terrible things in life.
Coach K will move on in the near future and Duke basketball will take a step back. I will remain a fan, you can guarantee that. You can be a die hard fan and have no ties to the school, I promise. I could have attended Michigan for school and I'd still be a huge Buckeye football fan. I guarantee there are students there who are Buckeye fans. The academic institution you are associated with should have little impact on your sports fandom. If you attended OSU and you are their sports fan because of it, all that tells me is that you've been following the Buckeyes since college. I've been following them since elementary school.
The defense was nonexistent without Zion, outside of a few nice plays from DeLaurier, who gives you nothing on offense. Shooting 30% from the field isn't going to win many games, either. And regardless of how many 5* forwards you have, trying to find a new identity 30 seconds into a huge game is a tall task for any team.
A simple Google search of "best rivalries in sports" will land you more, yes, opinions, but also more proof that you're likely in the minority when it comes to the United States.
I think another large factor when talking rivalries is power in numbers, as in number of fans invested in the rivalry. Regardless of my understanding of hockey, I think this is where the hockey rivalries take a backseat. Is it a coincidence that you're the only one who's mentioned hockey on here? Ehhh, probably not.
Charging is hard to call sometimes when it's bang-bang like this one. It can probably be argued his feet weren't yet set. Also, he was probably right on the edge of the restricted area, which was a rule even before they explicitly marked the area on the court.
Are you arguing that any/all of those hockey rivalries are better than Duke-UNC? Or are you saying they would be if we're basing it off of violence alone? I hope I conveyed that violence is only a part of what separates football from basketball and not that violence is what makes a rivalry great. There's history, tradition, star power, coaching power, fan hatred, heroes, villains, the list goes on. Sorry, but I'm not putting any hockey rivalries near Duke-UNC.
Guess I should have said "American Sports". I'm not going to pretend to know or understand the rivalries that exist in soccer.
I will continue to pray for you.
To some extent, you may be right. There are still talented players who stay longer that play the role of villain just fine (Allen, most recently). And the rivalry still has an energy and passion around it that is close to unmatched. The one-and-dones have done a fine job of keeping it alive. The Austin Rivers buzzer-beater is one ill never forget.
no UM football fan would ever root for any other big time basketball program like Duke or UNC.
That's false. I have a buddy (same circle of friends) who is a fan of both Michigan and Duke. Another one is Michigan/UNC. I'm telling you, in northwest Ohio, such fans are abundant.
I think Red Sox/Yankees is probably the biggest rivalry in sports.
It's certainly a huge rivalry, but I enjoy college sports more than professional sports, so my opinion is biased in that regard.
If you want to consistently recruit in the top 5 or so, there's competition ($$$). You don't have to be a top-5 recruiting team to be successful, but OSU is exactly that. Some of the writers on here also have alluded before that bagmen are not limited to the south. Doesn't take much to figure out what they mean there.
Running a clean program doesn't get you too far these days. Credit to Thad for doing so, but I highly doubt OSU football can make the same claim.
Expected and welcomed, good sir.
+1 for knowing what hagiographic means. I don't.
Yup.
In order to keep this thread around, I'm going to just agree to disagree here. How bout that Ryan Day guy, eh?