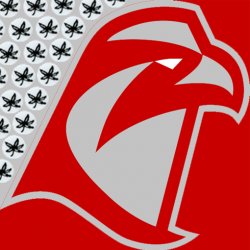 BGSUBucksFan
---
MEMBER SINCE July 16, 2013
Recent Activity
The only score I care about is 62-39
Oh, please. Try to use better logic than that. Hypocrisy would be me ranting about Paris Johnson above and then pleading for the whining to end below. Not even close to what I did here. It requires a comment to point this out - that doesn't make it hypocritical. For the sake of my original point, this will be my last reply. Couldn't let this terrible logic live.
Thanks for your contribution. Yes, it takes another opinion to point this out, but I'm far from alone and my opinion falls in line with the original intent of these threads. And, I wouldn't consider three sentences ranting...
25+ new comments and not a single update. Honestly, people, I don't care for your opinion on how a recruit handles their business. It's all fair game, so deal with it and please let these threads be about news and not about ranting.
He would have been dumb to declare only to go undrafted. He was never leaving. He also could have declared the year before. What then?! Oh, right...it doesn't matter because no one thought it was going to happen and it didn't.
I rarely step foot in BW's these days, but I really liked the sauces. I rotated between Caribbean Jerk, Spicy Garlic, Mango Habanero, and Spicy BBQ
This whole post assumes JT had somewhere to go other than OSU for his final season, which is going out on a very large limb. Not going there.
Think you're reading into it too much. The dude is homesick. It happens. Unfortunately for us, it leaves us depleted, but it's pretty clear this had nothing to do with football.
Indeed. While I do think their wing sauces are top notch, the chicken quality is terrible.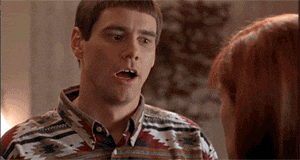 Not sure he was ever a principal in Dublin. Regardless, here's the Holtmann expressing his gratitude for this good man. Prayers up for all those who now have a void in their lives, and I'm guessing that's a lot of people. https://www.buckeyextra.com/sports/20190410/ohio-state-mens-basketball--chris-holtmann-expresses-sorrow-over-passing-of-local-principal-chris-collaros
NSFW... laughed out loud at that one
I'll take it over no football, but I know it means absolutely nothing and the stars of the game will likely be riding the pine in the Fall.
So you'd rather be exposed on the biggest stage rather than be competitive in a semifinal. Is it because you'd rather make the title game or just because of the nature of the loss? If the latter, I'll have to wholeheartedly disagree with you there. I will take a competitive, heartbreaking loss any day over getting depantsed by the opponent, which is really even more heartbreaking for me.
Okay
I suppose, but when it comes to the big screen, pigs will fly before I'll allow a slight camera movement to ruin my enjoyment of an otherwise entertaining flick. Guess that's just me, though.
Frimmel will find its faults regardless of how well its received. If, then.
Seatgeek.com is my go-to for all tickets. It just compiles most of the ticket sites into one view for you.
Actually I'm betting all of these guys would argue Coach K has developed them. https://basketball.realgm.com/ncaa/conferences/Ivy-League/14/Duke/31/nba-players Point still remains, Coach K benefits from any system because he's the best in the biz.
Coach K benefits from being Coach K. If you think his recruiting and development would fall off a cliff with the one and done rule gone, I think you're being a bit naive.
I knew I liked Thanos.
Usually the OP provides the photo and a prize for the winner. If you offer us a Cameron Mitchell gift card, I might partake.
He tweeted that Ramzy is high on the list. Not sure what he's got on him other than Ramzy calling out that he's a trash human being. Personally I felt Ramzy got way too much praise for his JT fluff piece blaming all of JT's shortcomings on the receivers, but that's likely besides the point.
Proper info sharing etiquette. +1