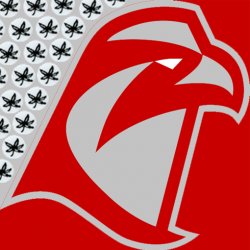 BGSUBucksFan
---
MEMBER SINCE July 16, 2013
Recent Activity
You also underestimate our ability to discuss how many threads we're going to reach.
Population shift is the #1 reason that the talent isn't what it used to be in Ohio.
Chase Young is Chase Young. He's got the sack record after missing two games and "slumping" at the end of the season.
Thank you for ending the drought on OSU recruiting talk in the OSU recruiting thread. Really... thank you!
Yeah, still not doing it. It's hard to paint a pretty picture around that depth chart right now. Clemson would be idiotic to not hammer that in Egbuka's recruitment.
I don't think we do any worse than other major programs. Just another reason Michigan isn't a major program anymore.
If I recall correctly, wasn't Alabama recruiting Zeke at DB?
You also may be eligible for unemployment even if you wouldn't normally be eligible. And yes, it sounds like you'll benefit next year from the tax credit.
If the results are already final like it appears, then Mangold won. Not that he should have. Stuff like this based on Twitter polls is much more a popular vote (advantage: Mangold) than anything else.
Taking more videos of the kids playing together. I used to do this a lot and then fell off with it. I like to make a year-end summary video each year with pics, vids, and of course some tear-jerking music. I know we'll appreciate all of this greatly when we're older.
Gotta admit, I laughed a bit at the "table-side prepped Caesar salad." That just puts it over the top, man. I have to go there now.
I can. Nicholas Petit-Frere
People are laughing at this, but just a couple threads ago a man was upvoted for saying that UNC will soon be competing with Clemson, who is in fact beating Ohio State both on the field and in recruiting.
My son's private school is doing one week Spring Break, one week of emergency days, and one week of at-home online learning.
Call of Duty Warzone just came out. Only played a couple games so far but I'm definitely intrigued.
https://www.roku.com/products/compare You can compare any Roku devices on their website. There's a lot to like about the Ultra. The biggest selling point for me was the ethernet port for a wired connection. It also has the best remote in the streaming business. 4K support. And I've used the Remote Finder feature several times already as it's much easier than guessing which couch cushion it fell between.
I believe we also have a fellow 11Wer who lives in Italy, IL_Padrino or something like that. I pray he and his family are doing well.
Got ya. I'm glad the Jackets games are back and that I'm not an Indians fan, but that's certainly frustrating for Tribe fans.
I think your general disdain for anyone whose opinion differs from yours and your self-righteous attitude towards them is a poor representation of humanity, let alone the OSU fanbase. I think it's clear I'm not alone in thinking that.
"maybe some in the fanbase don't want a bad online representation of the fanbase." Now THAT is ironic coming from you.
Are you referring to Stellato and Egbuka or Pryor and Edwards?
Who cares? It's fans projecting on a discussion board. If a player's uncle wants to get bent out of shape over what's being said on a discussion board, then they've got some bigger issues of their own.
Yeah I just know Columbus was not included in that agreement two days ago, but it looks like we're back in business.
Looks like these channels are back on YTTV in Columbus. Didn't see an official announcement, but I'm watching a Jackets replay on FSO as I type.
https://support.google.com/youtubetv/answer/7126139?hl=en "Note about recordings: In certain rare cases, if you've recorded a program that's also available on-demand at the time you're watching, recorded content may still have unskippable ads. This is because the network requires the video on-demand version to be played back instead of your recording. However, for the vast majority of networks, you'll be able to watch a recorded version by default, and can skip ads."