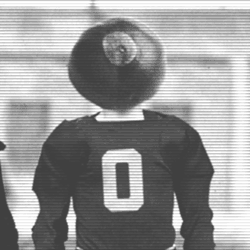 BGSUBuckeye08
---
MEMBER SINCE September 16, 2014
Recent Activity
And I'd guess the recruit would have to pay for it themselves which could be an issue with getting some of these out of state kids here on their own dime.
Born and raised an hour and a half east of Columbus then attended school at Bowling Green State University. Was accepted to OSU for both undergrad and law school but financial reasons made me go elsewhere. Buckeye football was life from the time I was little and I often regret never getting to attend games as a student.
By nearly everyone. The Beatles are garbage
Certainly looks like ZH. That was my first thought as well.
This will be must watch TV. However, I don't understand the hard feelings against Snyder here. He's a Buckeye legend and did his duty to the university. The fact that he now trains at the NLWC is irrelevant to me and I will continue to root for him every time he steps on the mat and eventually (hopefully) into the octagon.
I don't know why but the fact that LR is livestreaming it gives me hope that he's coming back for some reason.
Well JK just declared so there goes that pipe dream.
I'm a solid mix of anger and depression. Anger that I believe the Buckeyes were completely screwed by blatantly bad calls and depression due to the fact we still should have won despite the bad calls and didn't execute.
Not sure if I just missed it but I didn't see any mention of Fight Club. It pains me when people say they haven't watched that masterpiece.
I'm almost certain that he as visited, I believe for the Spring Game. Which makes me believe we have, at the very least, kicked the tires on him.
What am I missing? How does that impact Phillips?
Seems like the tweet that he had accepted an invitation to the senior bowl has since been deleted. Birm tweeted about it earlier.
It appears he's going to the NFL as he accepted an invitation to the senior Bowl
Its quite simple, I live and grew up roughly 45 minutes outside of Pittsburgh. As the closest major city, if you wanted to go to a NFL game you likely went to Pittsburgh. Also, we are within the Pittsburgh television market so every Steelers game was on TV while growing up. The only time the Browns or Bengals are on regular cable here is if they are playing the Steelers or if the Steelers play at a different time slot. Therefore, due to accessibility the vast majority of people where I live (in Ohio) are Steeler fans.
Says the guy that roots for the Browns and Jackets, literally two of the most obnoxious, ignorant, and delusional fan bases in professional sports.
And a fumble by McCord on drive 2. Though his arm was hit while trying to throw.
drf32@pitt.edu Would love to help you out.
Greatest Moment: Santonio Holmes touchdown catch in Super Bowl 43 to win it for the Steelers. Talk about a clutch throw and catch.
Greatest Game: Sugar Bowl win over Bama. Just to exercise those SEC demons and do it as such an underdog and against that team was something I will never forget.
Teddy Ginn and Pryor were both #2 if I remember correctly.
Meaningless? It acted as a catalyst for Dany to go Mad Queen by threatening her claim to the Throne and causing Jon to pull back from her and not give her the love she craved. His true identity had a pretty large impact on the final season.