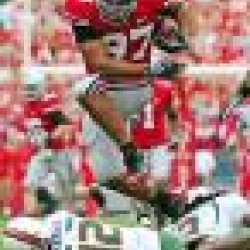 bgbuckeye
---
MEMBER SINCE September 02, 2010
Recent Activity
University of Toledo is now following suit...
https://www.wtol.com/article/news/health/coronavirus/university-of-toledo-closes-coronavirus/512-0ed196a2-db1a-4c5a-bf89-92ef719c8eef
You're killing me, Smalls...
Isn't Ohio State once again back in front in all time wins now?
Already being discussed here...
https://www.elevenwarriors.com/forum/ohio-state-football/2019/12/109711/the-missing-case-of-brendon-white
Drum is Purdue, directly above the drum is Lovie Smith
Happy birthday to me then!
https://www.elevenwarriors.com/forum/ohio-state-football/2019/12/109776/did-the-scarlet-sheet-guy-from-toledo-make-his-way-into-ichigan-stadium-yesterday
It's going to be a long, long day folks...
Agree. Ohio State tends to have to play road night games against those teams, they should have to play in night games here.
Savage.... Love it!
Loved the mocking flag plant. Pointed it out to my buddy as we were watching that train wreck.
I'm taking my son to his first ever spring game, or any game for that matter. How early do I need to get there for decent parking? And are there any "must do" activities aside from the game itself?
211
Had it done almost a year ago now. Was sore for about a week, but have had no trouble or even soreness since then.
27-24 Buckeyes pull out the W.
+1 for the positive outlook!
You live in BG, Brady? It's nice to see someone in the area posting on here.
I was definitely glad when Time Warner picked up the BTN.