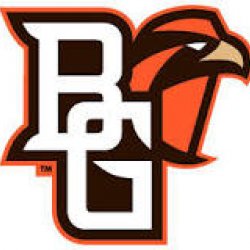 BGBOY
---
Member since 24 July 2013 | Blog
Favorites
SPORTS MOMENT: Seeing Pete Rose hit 4192 at Riverfront.
NFL TEAM: Bengals
NHL TEAM: Bruins
NBA TEAM: Celtics
MLB TEAM: Reds
SOCCER TEAM: You're kidding, right?
Recent Activity
Yes to Vienna. I was standing outside of Schonbrunn palace waiting to board our coach and also noticed the buckeye trees.
I drove 110 mph in my parent's Oldsmobile station wagon one night on 192 just after turning off of US27. That was before Disney. I slowed down after thinking that that wasn't such a great idea.
The only bad thing about watching today's game is that Beth is doing the play by play.
Can't go wrong with any of them. When I get back to BG I usually go to Pisanello's.
Maid-Rite and Jim's Root Beer spanish hot dogs. The staples of Darke County cuisine.
So does James Wiler wants Cam Akers to be apart of the Seminoles or does he want him with them?
I saw the launch from my house about 70 miles east of Cape Canaveral.
Sawdust was also used when I was in high school. We thought we were uptown when they put in nets filled with foam rubber into the pits.
May God have mercy on the souls of my Fighting Falcons.
I always say that I would rather be a smart ass instead of a dumb ass.
If you don't have something nice to say, then say nothing at all.
He treated me like a dog Mr. Walley.
I had chubby legs. I thought my thighs would catch on fire.
Since when did the NFL rule out wearing a birthday cone hat on top of the helmet?
Rivals has him as a four star.
It's been nice to see the bigs actually hustle and play defense.
My dad worked with Rene Gagnon's father in a textile mill in New Hampshire. I thought it was just a dad story until I read the book.
That's when he was the poofy haired fancy boy.
"That ball's hit into right left centerfield." The Old Lefthander did say that during a game.
Ther are freeze warnings down there tonight.