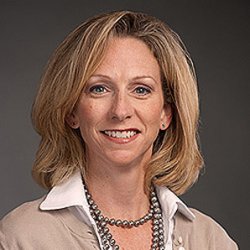 bethmowins
---
MEMBER SINCE September 10, 2013
Favorites
SPORTS MOMENT: 2002 OSU National Championship, Miami's last drive.
COLLEGE FOOTBALL PLAYER: Rod Jones
Recent Activity
Wow, TTUN's fastest back runs a 4.64 40. Blazin. /s
What is this 2010 football season you speak of?
YouTube shut him down. He said he is going to torrents only from now on.
No kidding. Where ever that thing ends on the left is anyone's guess.
Dorian is going to crack the 2 deep this year, wait and see.
Committed to NC, decomitted, has a short love fest with OSU, comitted to TTUN, decomitted, commited to UCLA, played one game and left, committed to Syracuse, decomitted, committed to Pitt. What's next for the dope one is anyone's guess.
They typically pair the spring game with an LAX game and the only home Saturday game in range is the 22nd.
The crystal balls are all MD and many coming in the past few days. We shall see.
It might frustrate people but keep doing what works. If I had to pick one thing, try to work on exploiting the back 7.
Hot water and dish soap
Check Google for specifics but it might save a snake rental.
And Zeke rips off a 55 yard TD. Look out Dickerson.
Depends if it has to be shown on TV or not
I am a fan of sentimental ornaments.
Hope TTUN reviews the punishment if not all the facts were out
Sigh. If he's in the Texas directory this rumor has legs.
Prayers for you and your family
I hear a lot about their Dline but not the back 7. Hoping we can find ways to take advantage. Watson throws a lot of picks and I think this is going to be make or break whether we can capitalize on it or not.
I think bowl games should be reserved for 7+ win teams and fill in with the best 6 winners if needed. It eliminates some of the excess but still provides an obtainable goal for the lower end teams with no shot at the big time bowls.
Numbers wise I can't think of anywhere that is particularly thin. A big run clogging DT would be nice.