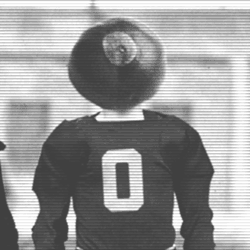 BestDamnTeamInTheLand
---
MEMBER SINCE January 01, 2015
Recent Activity
He truly is a generous guy!
For better or for worse, this pretty much sums it up.
Just wanted you to know I found your shirt, Calgarybuck.
Let's do this!!!
I expect him to be at the top of this list in 5 years or less.
Ignoring the other stats, I'd definitely put the over/under of Haskins surpassing Tomczak's 16,079 passing yards at 4 years.
2019 InterMat Recruiting Class Rankings
Ohio State
Arizona State
Cornell
Wisconsin
Virginia Tech
Nebraska
Oklahoma
Oklahoma State
Iowa State
Illinois
Michigan
Rutgers
Fresno State
Lehigh
Minnesota
NC State
Penn
Northern Colorado
Northern Iowa
Iowa
Stanford
Penn State
Indiana
Northwestern
Wyoming
Given how dominant of a program they've been, I can hardly believe that they only pulled in the 22nd best class this year. I wonder if there is something going on behind the scenes in Happy Valley that we don't know about?
If anyone is interested, here is InterMat's breakdown of our 2019 wrestling class:
1. Ohio State

Top 100 recruits: No. 1 Greg Kerkvliet (Simley, Minn.), No. 3 Carson Kharchla (Olentangy Liberty, Ohio), No. 6 Jordan Decatur (CVCA, Ohio), No. 18 Dylan D'Emilio (Genoa, Ohio), No. 66 Isaac Wilcox (Olympus, Utah), and No. 100 Jacob Decatur (CVCA, Ohio)

Other notable recruits: Nick Oldham (West Des Moines Valley, Iowa) and Tyler Stein (Canfield, Ohio)

Recruiting class rankings (2015-2018): 6th-10th-7th-2nd

NCAA finishes: 2nd-2nd-2nd

Final dual meet rankings: 6th-2nd-6th

Commentary: This is a second straight absolutely loaded class for the Buckeyes, which is needed with the losses to graduation the Buckeyes have taken in 2018 (Tomasello, Bo Jordan, and Snyder) and 2019 (McKenna, Micah Jordan, and Martin). Kerkvliet, Jordan Decatur, and Kharchla ended the 2018-19 season ranked No. 1 nationally in their respective weight classes. The 2018 class started positively -- among that group, Heinselman qualified for the NCAA tournament as a true freshman, while Sasso and Gavin Hoffman had superlative redshirt seasons.
He did? That's a shame... he was a machine for us.
Were injuries a factor?
I would argue that the truest measure of success would be the AFCA National Championship Trophy, which has been presented by the American Football Coaches Association to the top ranked team in the Coaches' Poll at the end of every season since 1950. It is the symbol of the true college football national champion in the modern era.
On a completely unrelated note, feel free to peruse the following statistic:
Number of AFCA National Championship Trophies won

Ohio State: 4 (1957, 1968, 2002, 2014)
Michigan: 0
...says every desperate Giants fan.
But did you crunch the numbers from the only game play that actually mattered, which was Daniel Jones' 3 drives at the Senior Bowl?
Genuine question... are razor scooters still a thing?
"I didn't get into coaching at the highest level of college basketball to be fearful of expectations," Holtmann said.
As always, Coach Holtmann's responses to the media are pitch perfect... that's exactly the attitude that any successful coach should have.
Makes me even more confident and excited about the coming years of Ohio State basketball.
As an Eagles fan I already have Malcolm Jenkins, so I'm happy with that.
Don't forget about the most bad-ass punter in football, Cameron Johnston!
That was hilariously fantastic.
Arya needs to cut off a person/thing's face to assume their identity, which would be impossible for her to do to a White Walker, as they crumble into ice shards when they die.
Pretty sure that this scene showed the White Walker's hair blowing from her running silently past him.
The Rock is way ahead of him on this one...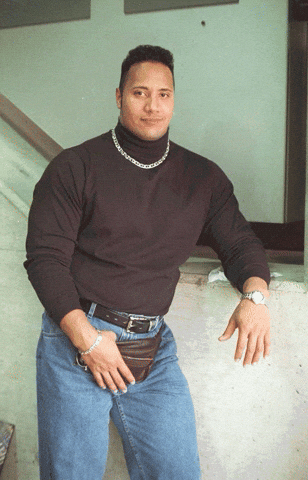 Reading his Wednesday article is how I know the work week is half over, so it's looked forward to in more ways than one.
Winners on the field and in the classroom... congrats!