berch
---
ponte Vedra beach florida (via Columbus Ohio)
MEMBER SINCE April 23, 2015
Favorites
NHL TEAM: Columbus Blue Jackets
SOCCER TEAM: Liverpool, Crew SC
Recent Activity
He'll be forever linked to Fred Davis.... at least here on 11W... Welcome back Lejond!
This guy is adorable
"Hardship"
Thank you so much for that link!!
Spent alot of time with family in New Castle as a kid. Did you have a Coney dog while you were there?! Best I've ever had!
"poor man's Bauserman" vicious....
Man... haven't heard that name since I moved here in 96!
I like how Jake thinks! Go Bucks!
Joey lane hitting that three at the end... a thing of beauty!
"Clark, that's the gift that keeps on giving the whole year."
He's got my vote. In the lead now.
2
New favorite. Long live the memory of Prince Rogers Nelson.
Love mastodon. Excellent choice my friend! Can't never go wrong with Dean Martin either!
Carach Angren. "In De Naam Van De Duivel". All black metal. All the time.
#dowhateveryouhavetodotokeepryanday
Hire Tressel
Couldn't care less about his particular ideology. Just don't see the need to push it on this website. By the way, you know what assuming makes you right?
Been on this website since 2015 and I have never seen such a politically motivated comment. The first ammendment guarantees freedom of speech among other things, but this is a privately run website and as stated in the commenting policies we are to avoid bringing political ideology into the comment section. Put me in 11W jail, dv me or ban me all together but this comment obviously violates the terms set forth by this website. Talking to you Flabbercasted. Take your political ideology somewhere else.
I believe "bye felicia". I would embed the link, but hard to do on mobile.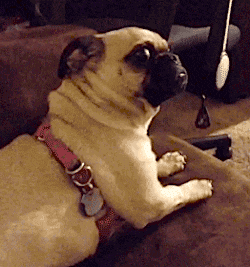 don't mess with the bull young man you'll get the horns
Drinking some land grant, smoking some ribs, old john Hughes movies on the TV. Day can't get any better. *looks at eleven warriors* welp, day just got better! BOOM!!!
Heard on the radio there is supposed to be an hour wait at security to get in. That's nuts! Been to the Indy 500 for the last four years and probably spent a total of 10 mins. going through security!