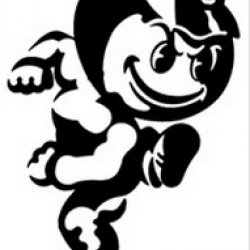 bennyhana311
---
Hilliard, Ohio (via Clintonville)
MEMBER SINCE July 26, 2014
Born and bred in Columbus, OH-aka College Football, USA
Favorites
SPORTS MOMENT: Clarett stripping the ball against Miami.
COLLEGE FOOTBALL PLAYER: Eddie
COLLEGE BASKETBALL PLAYER: Jared Sullinger
NFL TEAM: Fantasy Football Team
NHL TEAM: Blue Jackets
NBA TEAM: Cavaliers
MLB TEAM: Reds
SOCCER TEAM: Only watch the World Cup
Recent Activity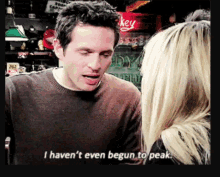 Someone please work some photoshop magic with this and share everywhere.
Agreed about nearly everything you wrote here. Brian's blatantly pretentious writing fits his base though. While I won't be tossing any cash for HTTV his way, I do frequent mgoblog and enjoy the UM chatter here - schadenfreude is a beautiful thing!
Oh, I guarantee this has already occurred and likely still does.
Sponsored? *thinking emoji*
Um...ya, I'd continue to punt on Zach Smith.
LOL - you're dead wrong on that. I've been snarkily trolling you wolverinies for years and have had to create numerous throwaway accounts due to being sent to "Bolivia."
Schadenfreude is a beautiful thing :)
Very well done. I saw this on reddit before I noticed it here. My favorite part is the fact that you don't have any Buckeye flair, which would make this appear biased at a glance.
I think this is the exact opposite move of a "competitor."
Yes, mgoblog is a fantastic place to revel in the schadenfreude. I almost spend as much time there as I do here for the comedy found in their MGoBoard.
Please make a Thanos .gif of Day snapping his fingers and disintegrating Harbaugh.
I've never had a problem with the Big Nut. The head thing was pretty crass, but he's actually something of a philanthropist.
Buck I Guy is a douche though.
...and Zach Smith gets a "1" in self awareness.
Ah, bittersweet. Good luck on all of your future endeavors, but know that we'll miss you, DJ.
Didn't have a chance to listen, but was hoping that there was a way to catch up on it now. The podcast link above is broken - FYI
Anyone know when we'll have confirmation of all early departures?
Why am I reading about this now if my next opportunity to attend a game there isn't until the spring?