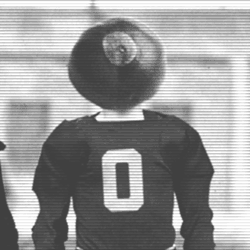 Benhartsock4heisman
---
Columbus (via Chillicothe, OH)
Member since 28 November 2012 | Blog
Favorites
NFL TEAM: Cleveland Browns
NHL TEAM: Blue Jackets
Recent Activity
Best Coach Metzler story?
Chuck Jones from good old Chillicothe. I've only heard stories of him, please feel free to share if you have any!
I don't know if I would call it a "ridiculous exaggeration." When were your glory days?
All college football players use drugs. Some are smart to not get caught, some aren't. I think his tweets are in response to negative backlash from OSU fans regarding his citation on his OV.
**EDIT: I'll retract my statement of all use but I guarantee 50-60% do.
We most definitely will be flying Southwest. Is it best to book a "package deal" or book flight/hotel separately?
Planning a trip in September with a group of 8 friends. First time for all of us to Vegas.
Any insight on flights/hotels out of Columbus?
Second your opinion on 7. If it wasn't off the beaten path (off High St.) it would be the most popular bar on campus IMO.
Kind of a background story on the company who makes these custom cleats/shoes. They are both from Chillicothe and probably only 21/22 years old. They definitely have a bright future ahead of them, looking at most of their products. It's nice to see something positive coming out of Chillicothe, with all the negativity the city has received recently.
Maka- My parents have a condo in Naples, FL so we took a 3 day trip down through the Keys. Check out Bahia Honda State Park, absolutely beautiful water and unreal snorkeling. They also have on-site cabins that are fairly nice.
Myself, even knowing who they were, was creepy enough for me.
Not necessarily an update...but I did see Coach Coombs and Coach Studrawa at Easton mall walking around with Wallace this afternoon. I believe Matt Burrell was with them along with a few other large recruits/current players (not sure.)
Ha yes, I do know Metzler. Like Sdoles, he was my defensive coordinator at CHS.
That's sounds like a very accurate description of Metzler....
Anyone been to Borgata for pizza? I've heard and read good reviews about it but have yet been able to make it over there.
Nutz- Any chance those tickets are still available?
Jeesh, Mr. Smith looks to have that 740 strength.
Basil was one of the last players cut recently by Montreal of the CFL. http://www.wkkj.com/articles/local-sports-stories-107551/basil-released-by-cfl-montreal-13697284/
Not necessarily any individual match-ups but definitely TT's offense vs TCU's defense. TCU has shown that they can give up some points to good offenses. Over/Under is 72, I think I might like the over better than the 23.5 TT is getting.
What do you guys think about Texas Tech getting 23.5 vs TCU?
Not saying it's much and probably looking way into it but Christian Kirk "favorited" this tweet.